The land of ice and fire has many dreamy destinations and is often on a bucket list for most people, but traveling there can have its fair share of challenges. It may be a top place to visit, but not a country to visit on a whim. You require adequate preparation in terms of planning and finances, factoring in all essential elements like weather changes.
Temperatures vary throughout the year, with the most notable ones being during the winter and summer seasons. Winter temperatures tend to go beyond zero, while summer temperatures range around 13 degrees Celsius. The country receives rain throughout most of the year, with most regions getting from 25 mm to 55 mm per month. Although winters are not as extreme, you may feel colder than the actual temperature reading. Some parts of the country remain warmer but windy and rainy.
So, when is the best time to visit Iceland?
The answer to that question may depend on where you want to visit and the activities you want to do. Most people prefer touring in summer, making it the peak season, but that does not mean you cannot have fun during any other time.
Visiting Iceland in the Summer
Summer tends to be wild for visitation in Iceland, from the 24-hour daylight experienced in June to the numerous accessible attractions. Temperatures are favorable in June, with more sunlight taking centerstage, but there may be slight rain and intense wind – do not be surprised if you experience all four seasons in a single day.
July and August get the warmest temperatures, with the crowds increasing in mid-July when schools close. It can stay warm until the first week of October, but September may be the best time to visit after schools reopen.
The proximity to the Arctic circle is why you can enjoy the midnight sun in Iceland, but numerous other activities are also possible. You can go horse riding, visit the Golden Circle, snorkel, hop around the different waterfalls, or play midnight golf. Places to visit in summer include the Blue Lagoon, the Geysers, Black Sand Beaches, and the Secret Lagoon.
Remember: Iceland's weather is fickle. Carry clothing for windy and rainy weather. Book early to avoid the inconvenience of overcrowding. The midnight sun can be too much, so have an eye mask for night use. You can also participate in seasonal events like Sailor's Day or Great Fish Day if you want to interact with the locals.

Iceland in Spring
Spring follows winter from March to May, resulting in a spectacular transition as the snow melts and unleashes lush green landscapes. By then, the weather gets warmer, and tourists are fewer, meaning prices are also more favorable. The country receives a combination of rain, wind, and occasional sun, as the temperatures do not increase to the extreme.
March has several geomagnetic storms and the vernal equinox, meaning you can see more Northern Lights. Snowstorms are likely, the same as below-zero temperatures and some streaks of sunlight. As the seasonal transitions continue, you experience a bit of winter and spring in March. Spring weather becomes more pronounced in April, with cool sunshine becoming common in May.
You can tour the Ring Road, watch puffins, kayak, visit lava fields, go whale watching, or dip at the Myvatn Nature Baths.
Remember: Carry weatherproof clothing, including shoes. You can bring a mixture of thermal and light clothing.
Visiting Iceland in Winter
Winter brings limited daylight and cold weather that most people want to avoid, starting from December to February. The cooler temperatures are not as extreme as most people think, but snow formation is optimum, and the possibility of seeing the Northern Lights are high. December may have a -10 degree Celsius in northern Iceland, January may have a few extra hours of daylight, and February may have even lower temperatures, making it the best time to see the Northern Lights.
The main disadvantage during winter is short daylight, some days in December register as little as three hours. Visiting various parts of the country may not be as simple during the cold season because most roads become impassable, and driving conditions are very challenging. The weather also remains unpredictable, but you can still find some organized tours to make your trip memorable. You can engage in snowmobiling, glacier hiking, and ice-caving. Bonfires and fireworks displays also tend to be customary during that season.
Remember: Pack thermal clothes to keep warm during winter in Iceland.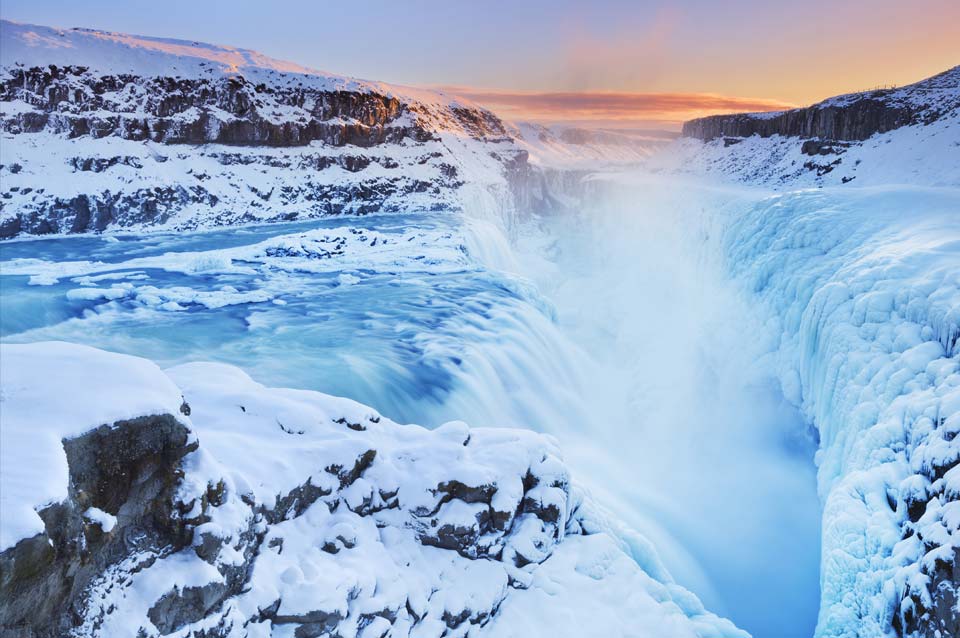 Visiting Iceland in Autumn
September to November turns Iceland into a colorful country, yet it is never too crowded. Red, orange, and yellow colors make the parks spectacular, with the lava hills adopting a green moss that adds to the natural beauty. The temperatures become colder as winter approaches, but the daylight remains. Most tourists are not around by then, meaning fewer crowds and lower prices. You can arrange your trip in November when the chances of seeing the Northern Lights are higher.
Fall is the best time to swim in the many hot springs and natural pools. You can also experience a roundup when farmers gather their horses and sheep in readiness for winter.
Remember: Carry a scarf and gloves to mitigate the volatile weather.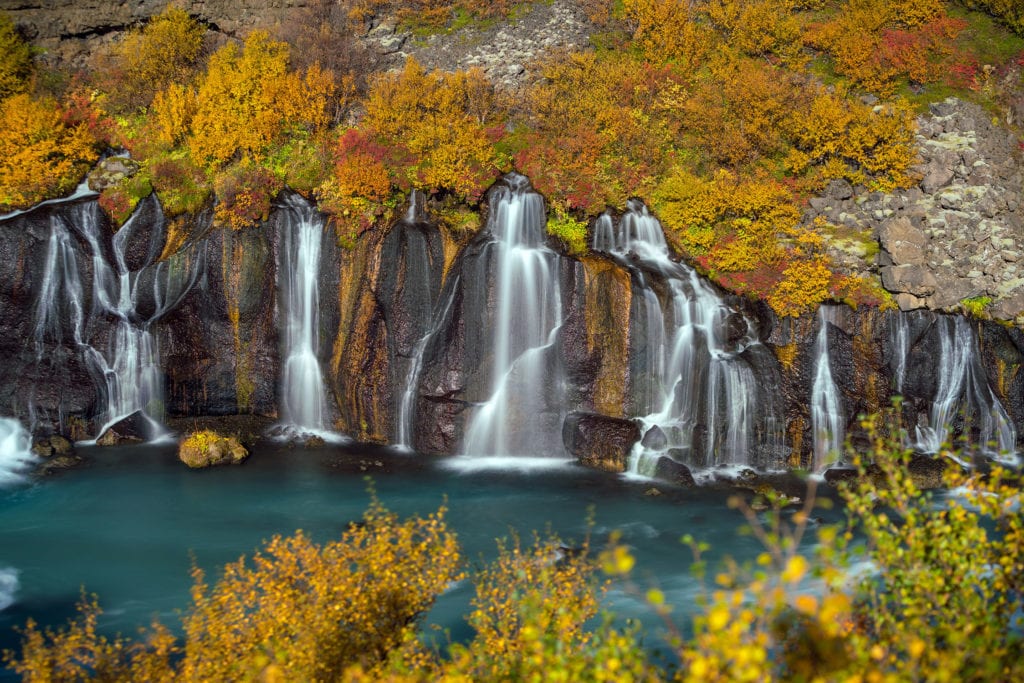 The high season in Iceland is between June and August. That is when most tourists flock to the country, hence higher prices, fewer accommodations, and overcrowding in some regular sites. However, being the warmest season makes it perfect for most outdoor activities.
May to early October make shoulder season. That is the best time to get an all-rounded experience, including the midnight sun. Prices are lower, and tourists are fewer, but you can still access most sites.
The low season sets in from mid-October to April. You will not get as much daylight. Temperatures can get very low, the wind chill making it feel even colder. Costs are the cheapest, but some roads are closed, limiting outdoor activities.
You must consider all relevant factors when planning your trip, and with a reliable company like Deluxe Iceland, that should not be a problem. We offer the best rates throughout the year and put your comfort and convenience above all else. We offer luxurious and custom-made services to guarantee a first-class experience for you. Contact us today to get started on your Iceland luxury vacation.