Just about any other time of the year is a great time to visit Iceland. However, February is particularly magical. In February, much of the country is covered with beautiful snow, and the weather is milder than you think. The promise of longer days and the crisp winter air makes February an extremely appealing time for tourists and locals alike. Even if the weather is often consistently cold, there are enough natural hot pots and hot tubs to thaw you out. The exceptional landscapes will also take your breath away and prevent you from feeling cold.
February Weather Can Be Unpredictable
February is one of the coldest months in Iceland, with an average temperature of 33.8 F in Reykjavik. Temperatures reach an average high of 37 degrees F. However, you probably know about the cold temperatures, and we don't need to warn you about them. After all, you are visiting Iceland during winter; you already know that you should pack cold-weather gear.
What most people do not know is that February weather can be highly unpredictable and unreliable. The chance of precipitation is quite high and can come in different forms. You should be prepared for rain, snow, sleet, and some sunshine! You should also expect storms, strong winds, and sometimes blizzards with extreme temperature variations. 
Most tourists expect rain and snow, but the winds catch them by surprise. You are likely to experience strong winds at any time, with the wind speeds reaching up to 15 miles per hour. When packing for an Iceland tour in February, you should prepare for every type of weather because you never know what to expect. The weather changes regularly throughout the day. However, provided you know what to expect and prepare accordingly, you will enjoy your tour no matter the weather conditions.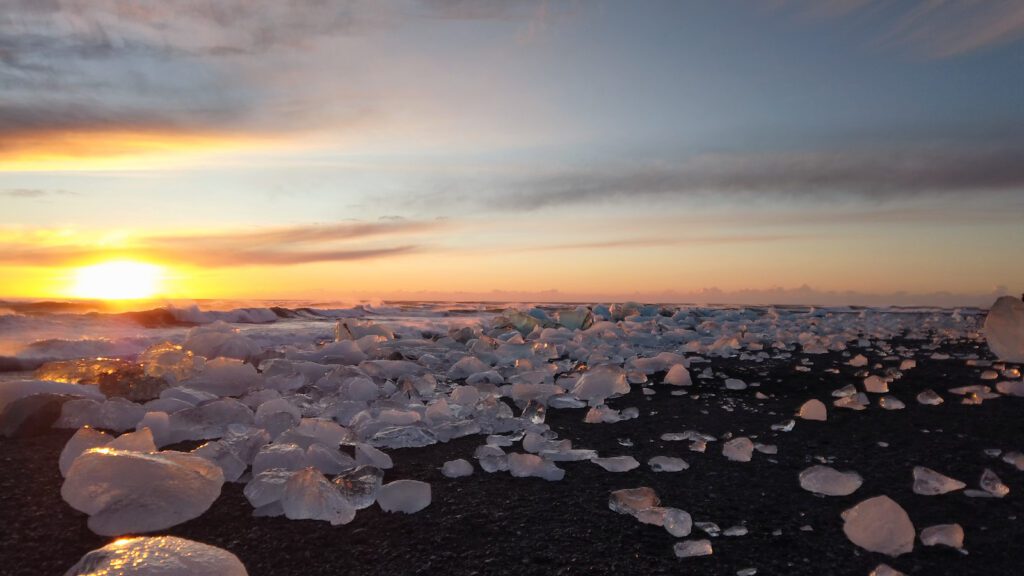 Daylight Hours Start Getting Longer in February
Even if February is one of the coldest months in Iceland, the daylight hours start to get longer again. In Iceland, winters may be rough, with persistent darkness. However, in February, the island starts recording around 6 minutes of sunshine daily. The sun will still rise late and set early. However, there is a noticeable difference between February and several months that precede it. Having more hours of daylight means more time to explore the natural landscape of the island. 
You are Highly Likely to See the Northern Lights in February
February is probably the best time to see the elusive Northern Lights. Our Northern Lights tours will take you right to the heart of it, enabling you to witness this amazing natural phenomenon. The Northern Lights have a higher likelihood of gracing the skies from September to April. However, even as you go hunting for the Northern lights, you should remember that nature doesn't always give us what we desire. If you don't see the northern lights, it's not your fault or your guide's fault; that's just the will of nature. 
To increase your chances of seeing the Northern lights, you should seek darker skies, away from the city lights. Even if you can still see the Northern Lights in Reykjavik, the probability increases as you venture further out. 
When heading out to search for the Northern Lights, you can opt for a self-drive tour that allows you more control of your schedule and timeline. You can also take a guided tour, which makes your search easier since most work is done for you.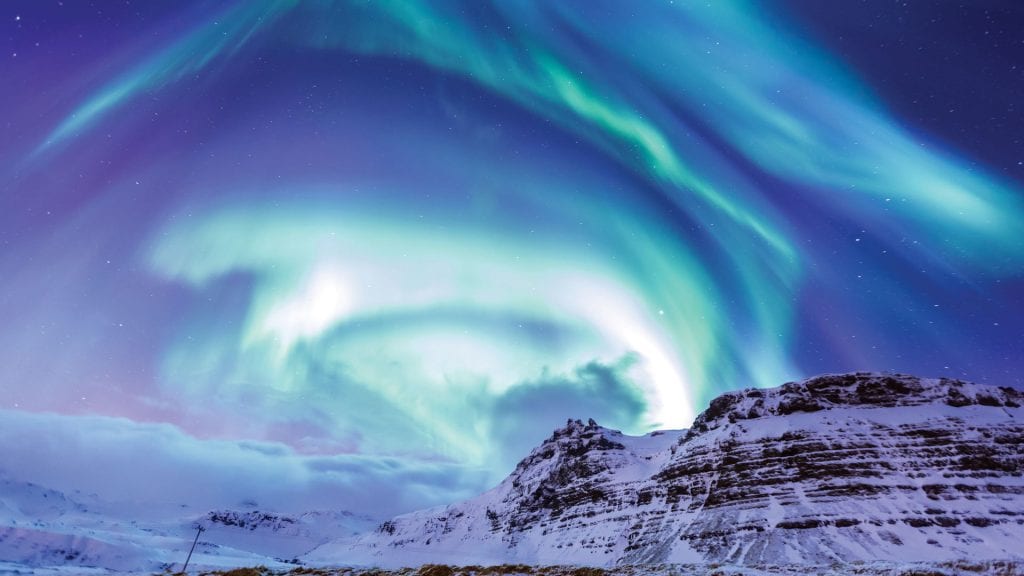 Best Things to Do and See in Iceland in February
Provided you are prepared for the low temperatures; you will find plenty of things to see and do in Iceland in February. You can only enjoy certain activities in winter, meaning that this could be the best time to enjoy activities like ice caving. Here are some of the recommendations to add to your bucket list when touring Iceland in winter:
Iceland boasts some of the world's most magnificent ice caves. Ice caves are formed in the summer when melting ice forms glacial rivers, which carve through the interior of glaciers. You can enter the ice caves in winter. During winter, the caves are frozen, solid, and stable to pose fewer risks. As you walk through a glacier to explore the ice caves, you will behold dazzling hues of icy blue. The ice cave season lasts from November to March, which makes February an excellent month to tour Iceland. 
Glacier Hiking
You can hike on the Icelandic glaciers at any time of the year, but February offers a breath-taking experience. Ice covers the glaciers, sparkling and shimmering in the sunlight, and the best part is that the ice is electric blue in color. You can particularly enjoy hiking the Svinafellsjokull glacier and the Solheimajokull glacier. It's best to have a local guide to help you discover the fantastic geology.
Whale Watching
In February, you can join a whale-watching trip to give you a magnificent glimpse of Iceland's aquatic life. The waters in Iceland are home to more than 20 marine species; many creatures remain in the Icelandic waters in winter. You will have an excellent chance to see pilot whales, beaked whales, and orcas and play with the white-beaked dolphins.
Other things to do during a February Iceland tour are:
Visiting the South Coast

Exploring the Golden Circle

Diving and snorkeling between continents

Lava caving

Snowmobiling on a glacier

Touring the Snaefellsnes Peninsula
Preparation is key when planning a tour of Iceland in February. If you are planning a self-drive tour, you should keep certain things in mind before you head out on the icy, snowy roads. First, you should constantly check the road conditions and road closures. If you choose to rent a car, ensure that the car comes with winter-proof tires. 
When visiting Iceland in February, you should not forget to pack a swimsuit. You have to take advantage of all the hot tubs and hot springs available in Iceland. The hot tubs and hot springs are available at any time of the year. However, the cold weather in February makes a hot soak particularly appealing. There is nothing as epic as thawing out in the warm hot pots as thin films of snow drape around you. The geothermally heated hot springs are an excellent remote alternative to the public hot tubs.
Adventure awaits you in Iceland; you can barely exhaust the vast tourist activities.