Iceland, the land of fire and ice, is a mesmerizing destination that offers breathtaking landscapes, unique cultural experiences, and a chance to witness nature's raw power. If you're considering a trip to this Nordic gem, consider exploring the option of an all-inclusive tour. In this article, we'll delve into the highlights of Iceland, the advantages of having a local guide, and what to expect in terms of weather during each season.
Highlights of Iceland
The Golden Circle
The Golden Circle is a must-visit route that includes three iconic stops:
Þingvellir National Park

: Witness the tectonic plates drifting apart and explore the historic site where Iceland's parliament was founded.

Geysir Geothermal Area

: Be awed by the spectacular eruptions of Strokkur and stroll among bubbling mud pots.

Gullfoss Waterfall

: Marvel at this two-tiered waterfall's power as it thunders into a dramatic canyon.
The Blue Lagoon
Relax and rejuvenate in the world-famous Blue Lagoon. The milky-blue waters rich in minerals are known for their healing properties. It's the perfect way to unwind after a day of exploration.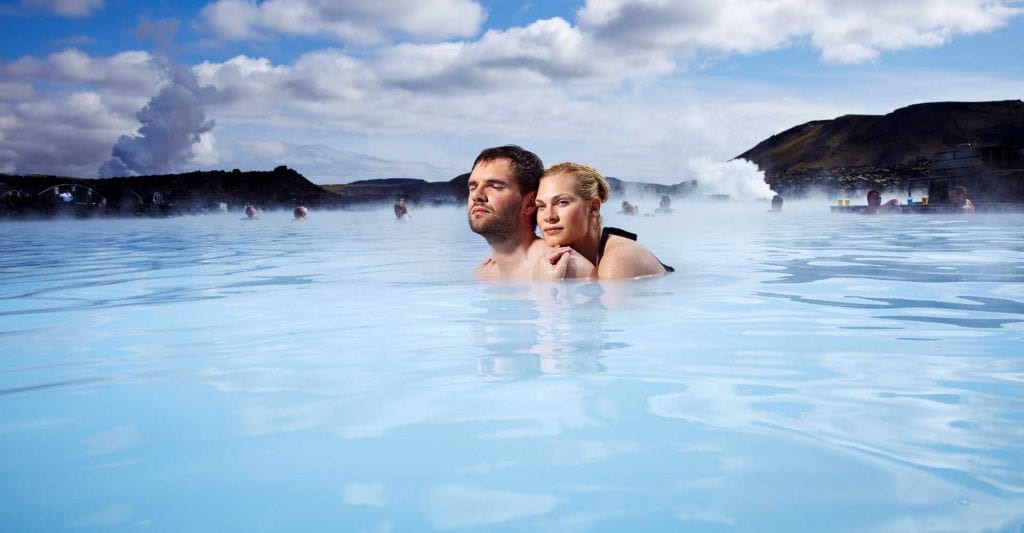 Reynisfjara Black Sand Beach
Visit Reynisfjara to witness the striking contrast between the jet-black volcanic sands, towering basalt columns, and the roaring Atlantic waves.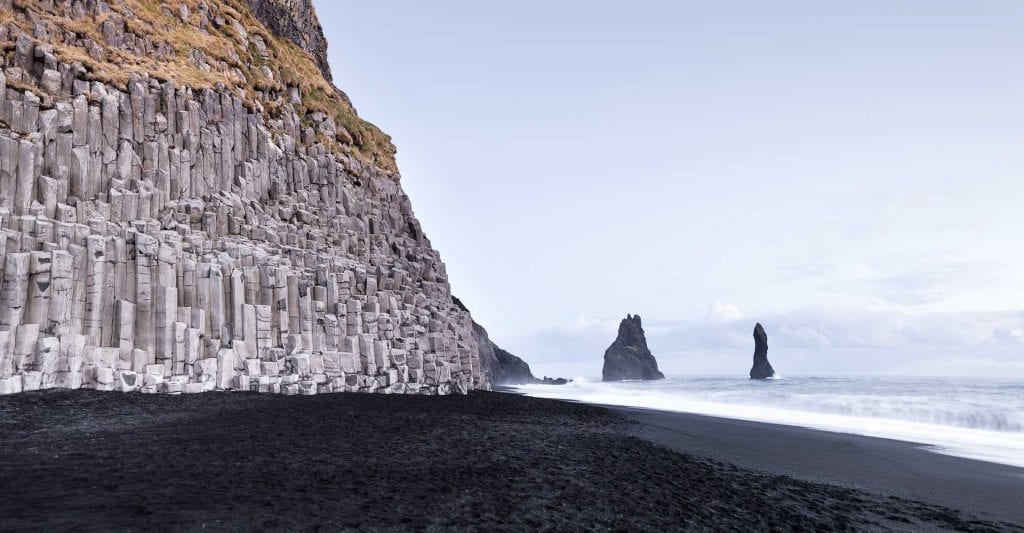 Jökulsárlón Glacier Lagoon
Embark on a boat tour to glide among surreal icebergs in Jökulsárlón. This ethereal glacial lagoon is a photographer's dream.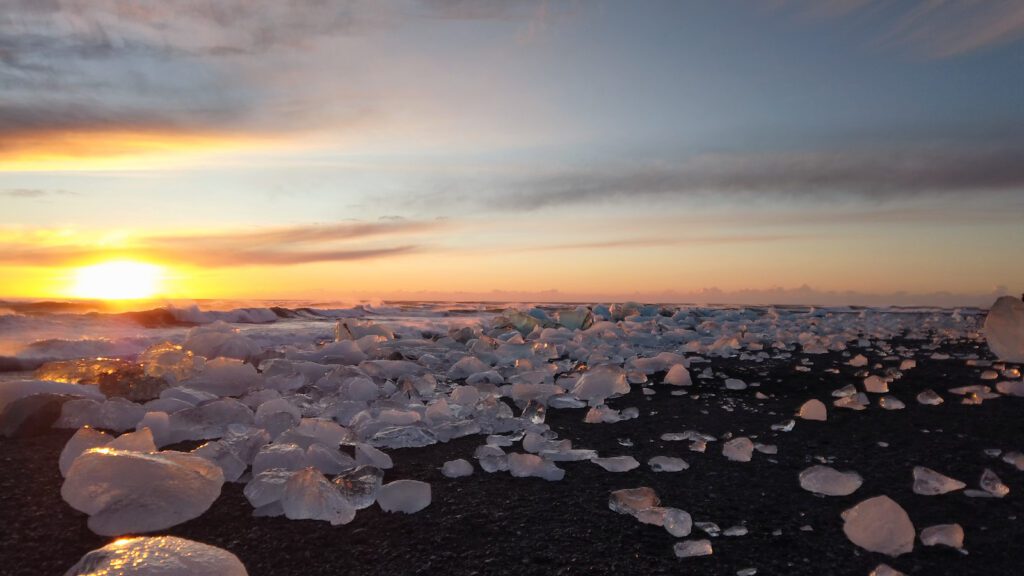 The Northern Lights
Iceland is one of the best places on Earth to witness the mesmerizing Northern Lights, also known as the Aurora Borealis. The dancing colors of this natural light display are most visible during the winter months, making it a magical experience for visitors.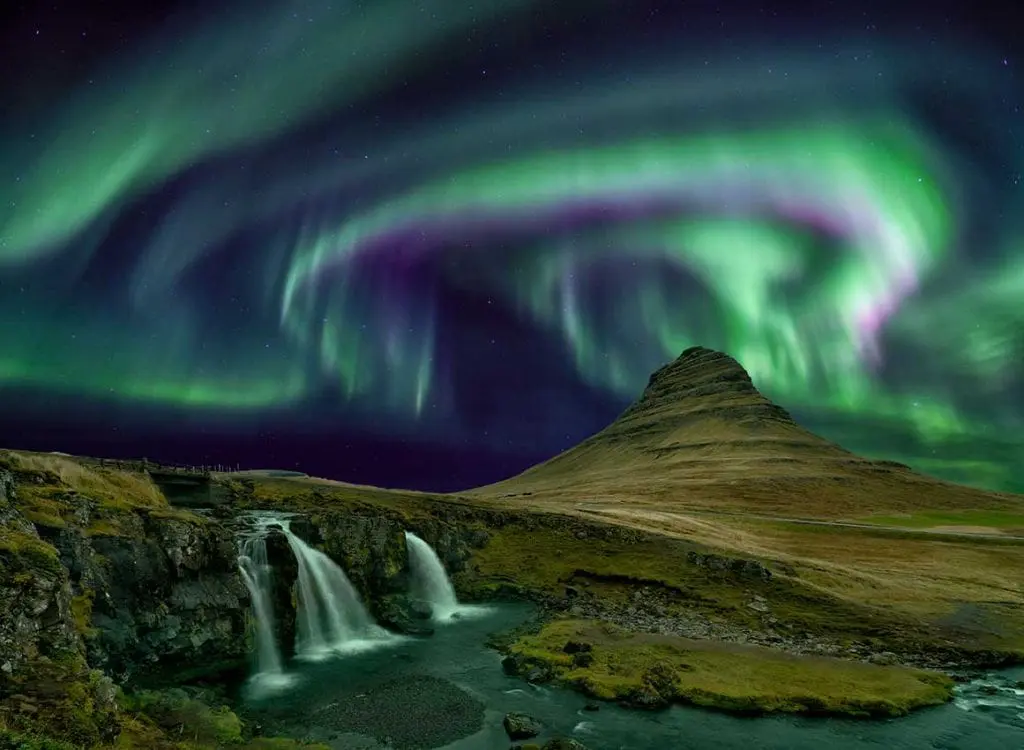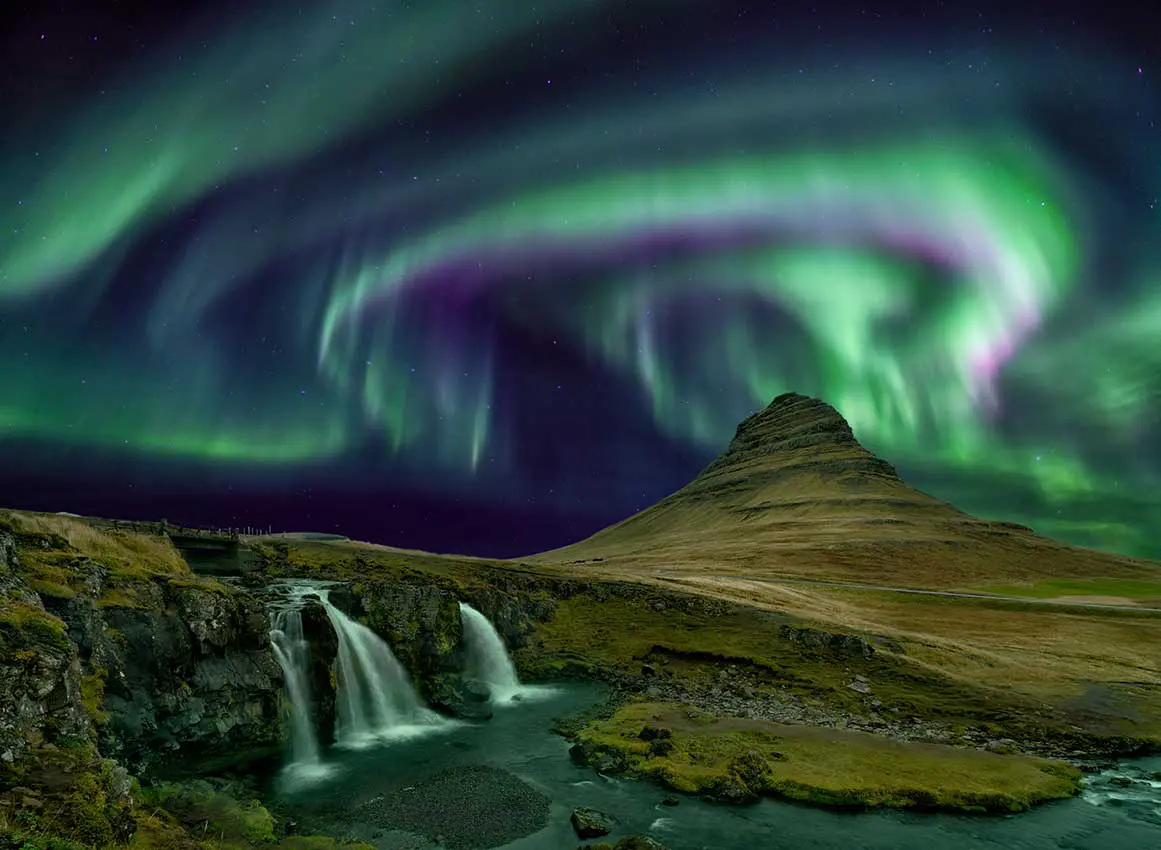 Vatnajökull National Park
Explore Europe's largest national park, Vatnajökull, which encompasses diverse landscapes, including glaciers, volcanoes, and lush valleys. Don't miss the chance to hike on Vatnajökull, the largest glacier in Europe.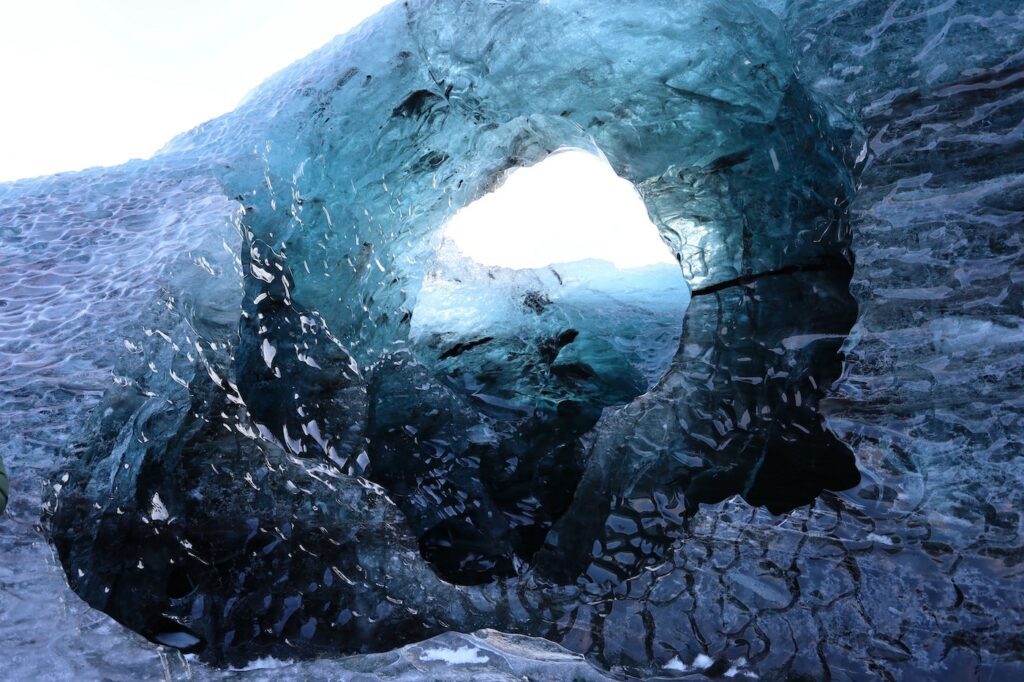 Akureyri and the North
Akureyri, often called the "Capital of the North," offers charming streets, botanical gardens, and access to stunning natural wonders like Goðafoss waterfall and Lake Mývatn, known for its unique geological formations and birdlife.
These additional highlights add even more depth to your Icelandic adventure, showcasing the diverse range of experiences this beautiful country has to offer. Whether you're captivated by natural wonders, cultural landmarks, or celestial displays, Iceland has something extraordinary for every traveler.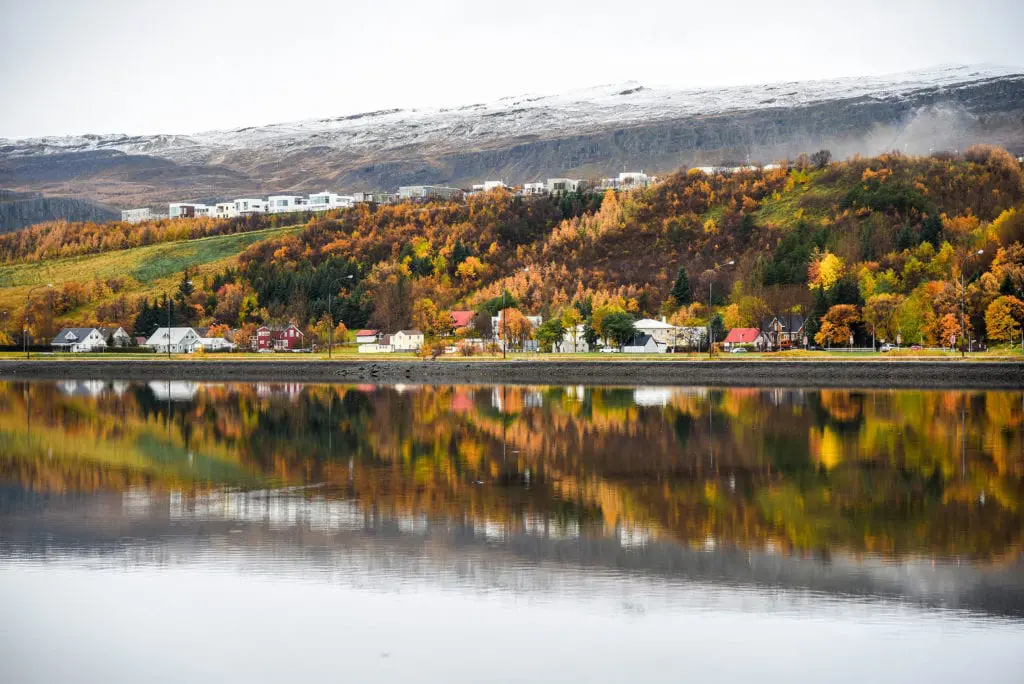 Why Have a Local Guide?
While it's possible to explore Iceland independently, having a local guide can significantly enhance your experience:
Insider Knowledge
Local guides are well-versed in Iceland's history, culture, and folklore. They can share stories and insights that you might miss on your own.
Safety
Iceland's weather and terrain can be challenging. Local guides are experts in navigating the ever-changing conditions, ensuring your safety throughout the trip.
Access to Hidden Gems
Local guides know the hidden, off-the-beaten-path treasures that may not be in guidebooks. They can take you to secluded waterfalls, secret hot springs, and remote vistas.
Convenience
An all-inclusive tour means you don't have to worry about logistics. Your guide will handle transportation, accommodations, and meals, allowing you to focus on enjoying your adventure.
What's Included in All-Inclusive Trips to Iceland?
All-inclusive trips to Iceland are designed to make your journey as convenient and enjoyable as possible. While the specific details may vary depending on the tour operator, here are common inclusions you can expect:
Accommodations:
Comfortable and well-selected accommodations throughout your trip, ranging from cozy guesthouses to hotels with stunning views.
Transportation:
Airport transfers to and from your accommodations.

Guided transportation throughout the tour, often in comfortable coaches or 4×4 vehicles suitable for Icelandic terrain.
Meals:
Daily breakfast to start your day energized.

Some tours include lunches and dinners, often featuring Icelandic cuisine to provide you with a taste of local flavors.
Excursions and Activities:
Guided tours to the major attractions, including those in the Golden Circle and along the South Coast.

Specialized experiences, such as glacier hiking, ice cave exploration, and whale watching, depending on the tour itinerary.
Local Guides:
Knowledgeable local guides who provide insights into Iceland's history, culture, and natural wonders.

Expertise in navigating the ever-changing Icelandic weather and conditions.
Entrance Fees:
Entrance fees to national parks, museums, and attractions ensure access to all the must-see spots.
Equipment:
Gear and equipment for specific activities, such as crampons, helmets for glacier hiking, or warm clothing for Northern Lights tours.
Extras:
Some tours may include extras like a visit to the Blue Lagoon, spa treatments, or additional activities that make your trip even more memorable.
Free Time:
While tours are structured, they often provide free time for you to explore at your own pace or indulge in optional activities.
Expert Advice:
Keep in mind that the level of inclusivity can vary from one tour package to another. Always review the specific details of any all-inclusive trip to ensure it aligns with your preferences and interests. With these inclusions, you can focus on enjoying Iceland's wonders without the hassle of planning logistics, making your journey to the land of fire and ice truly memorable.
Weather in Each Season
Iceland's weather can be unpredictable, so understanding the seasons is crucial for planning your trip:
Spring (March to May)
Temperature: 2°C to 6°C (36°F to 43°F)

Highlights: Witness the vibrant rebirth of nature, with blooming wildflowers and puffin colonies returning.

Considerations: Bring layers, as weather can vary greatly within a day.
Summer (June to August)
Temperature: 10°C to 15°C (50°F to 59°F)

Highlights: Enjoy the midnight sun, extended daylight for exploration, and excellent hiking conditions.

Considerations: Book accommodations well in advance, as this is the peak tourist season.
Autumn (September to November)
Temperature: 5°C to 9°C (41°F to 48°F)

Highlights: Experience the stunning fall foliage, fewer crowds, and a chance to witness the Northern Lights as the nights grow longer.

Considerations: Be prepared for cooler temperatures and potentially rainy weather.
Winter (December to February)
Temperature: -2°C to 3°C (28°F to 37°F)

Highlights: Chase the Northern Lights, soak in hot springs, and enjoy the peaceful winter landscapes.

Considerations: Dress warmly, and be aware that some roads and attractions may be inaccessible due to snow and ice.
In conclusion, Iceland offers a wealth of natural wonders and cultural experiences. Choosing an all-inclusive trip with a local guide can make your journey more memorable and hassle-free. Whether you visit in the lush greenery of summer or the icy enchantment of winter, Iceland will leave you spellbound with its beauty and mystique.
So, pack your bags and get ready for an unforgettable adventure in the land of fire and ice! Contact us today to get started on planning your Iceland trip.