Want to experience something you can tweet about? Well, you've come to the right place for there's nowhere better than Iceland for your next winter destination. Why?, you may ask… First off, there are tons of exciting tours and activities you can go on and so many enchanting places to visit, but the most thrilling adventure of all is surely to be able to catch a glimpse of the Northern Lights in Iceland. This spectacular show is a natural phenomenon resulting from electrically charged particles from the sun which collide with oxygen particles in our atmosphere.
Trust us, this is something that should be on your bucket list! And Iceland is one of the best places to visit in order to catch sight of this dazzling display of dancing lights which range in exquisite colours of white, green, pink and even purple. You might even be lucky enough to see the whole rainbow of colours.
---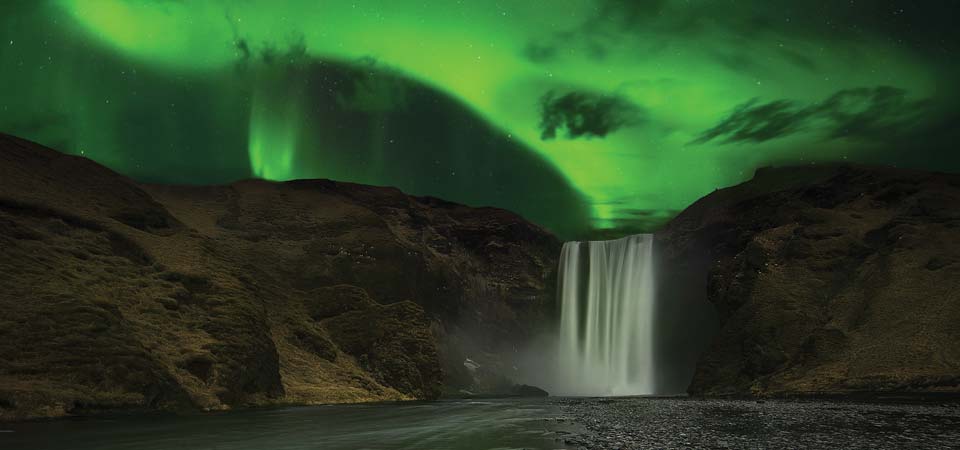 ---
The best time to see the Northern Lights would be in the darkest months of the year which would be around September to mid-April. Some people have also specified the months between November and February but you do have to remember that it is winter time and the weather can be unpredictable. For this reason, the Northern lights should not be the main goal of your stay here. If they are a priority, however, you can increase your chances of seeing them by first making sure to make your stay a long one – at least a week.
The longer your stay, the better your chances are of seeing them. Go on, take that well-deserved long break for yourself and your loved one(s). You can improve your odds of seeing the Northern Lights by staying in one of the hotels in the countryside and spend every night there. These hotels are strategically located out of the city and away from the bright lights so you will have no problem seeing the Northern Lights from there.
---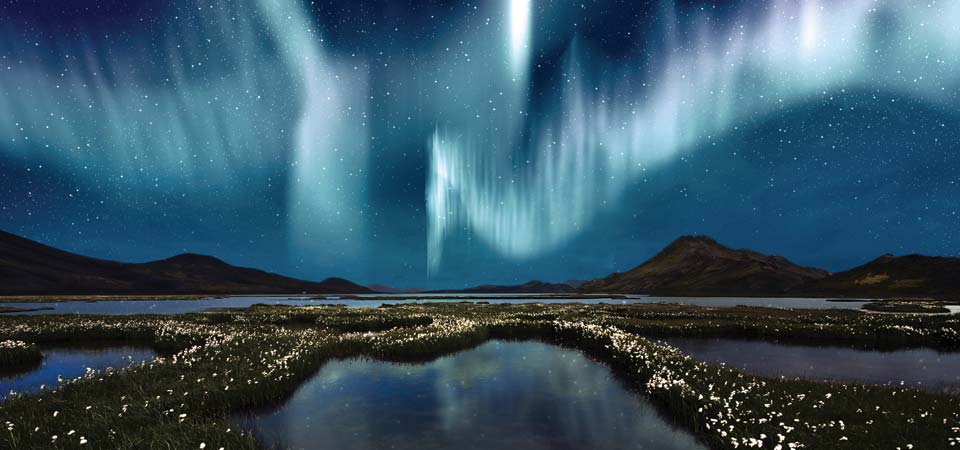 ---
You don't even have to lift a finger because we will be doing the work for you and monitor the Aurora forecast ourselves each night. We will do our best to find out where the Northern Lights might appear and take you to the best spots ourselves during your stay. Our private guided tours are highly convenient and advantageous. You can simply relax and let somebody else drive you to the best areas in our luxury vehicles wherever the lights can be seen. A guided tour is one of your best bets while you're here because the guide will know exactly where to go and we will save you the trouble of having to concentrate on finding the correct roads and having to drive on icy and snowy roads.
Something you must remember when you visit is that it will be winter and it will be freezing with below zero temperatures so be sure to dress accordingly! We recommend lots and lots of layers and we will even provide you with some nice hot chocolate to warm yourself up on the tour. Join us in Iceland for the adventure of a lifetime and we will promise to give you a fun-filled holiday full of wonderful and cherished memories that will last forever.