If you love to travel, you probably prefer to travel independently or with a group. Have you ever considered a self-guided tour? If you haven't, now might be a perfect time to give it a try. Iceland self-guided tours are very popular, and for a good reason. 
What are self-guided tours?
A self-guided tour is different from traveling independently. You will not be organizing everything yourself. With this tour, you will be provided with an itinerary, but you will be traveling by yourself. Some self-drive tours even include amenities like vehicles and accommodation. The best thing about Iceland self-guided tours is that the itineraries are made by locals who have traveled the route themselves. The locals share their knowledge with you by doing such things as creating the track on Google Maps so that you experience everything without getting lost. 
The self-guided tours can be quite diverse. They range from clean paved roads for travelers who prefer a smooth experience to off-roading for travelers looking for an experience that feels like a safari drive. The good thing is that when selecting a tour, the organizer will give you information on the kind of roads you will be traveling on and the type of vehicle you will need. What makes a self-drive tour so great?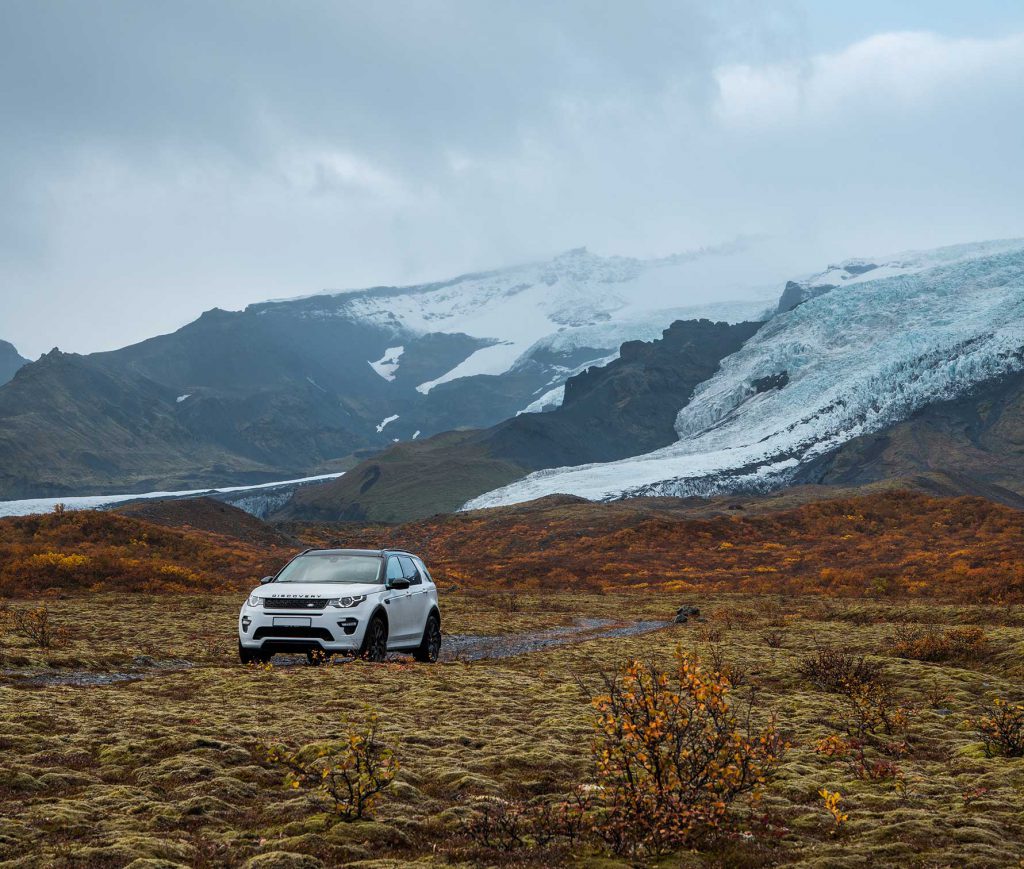 Advantages of a Self-Guided Tour
The grand benefit of a self-guided tour in Iceland is the flexibility. With group tours, you will be forced to stick to a strict schedule. This can be an inconvenience, more so when you find something intriguing. In a group, there is no option of spending more time on something. You have to move with the crowd. This is not the case with a self-drive tour. With this tour, there are no deadlines or pressure from a tour guide. You are your own timekeeper. If you want to get up earlier or much later, you can do exactly that. You can also stay longer for breakfast or lunch. If there is bad weather, you don't have to leave your hotel room; you can postpone the trip for a different day. 
The best thing about a self-guided tour is freedom and independence. You decide which route to take and what to visit. Since you have a route planned, you will enjoy a sense of independence. You will be traveling by yourself but to exciting destinations that are already mapped. 
While they are great for people who dislike traveling alone, group tours can be a tad expensive. This is because you will pay for not only transport but also the guide and all the services offered. Self-guided tours offer more freedom. The main expense is the cost of fuel. At the end of the day, self-drive tours are a lot cheaper. 
Great sense of achievement

 
Even though you will have an itinerary, you will be navigating the route by yourself. At the end of the tour, you will feel proud of yourself. This is a feeling unlike any other. The feeling will even be grander if you love treasure hunting. 
Explore the local culture
As aforementioned, the self-guided tours are designed by locals who are familiar with all the exciting destinations in Iceland. You can even combine more than one self-drive tour package to get an even more immersive experience. With the self-guided tour, you will be able to visit not just the famous sights but also the hidden gems that are off the most beaten tracks. Having all the freedom further means you will get the chance to interact with the locals. You will not be surrounded by fellow clueless tourists, which is a common occurrence with group tours. 
The above are just the most noteworthy benefits of luxury self-drive tours in Iceland. There are even more benefits. However, your experience will depend on the tour package you select. 
Choosing a Self-Drive Tour
Although they are not unsafe, you have to be careful when selecting a self-guided tour. Every agency you reach out to will promise the best experience, but how do you ensure you end up with the most exciting luxury self-guided tour package in Iceland? Here are some tips you should use:
Make sure you have the time and budget
Before you start shopping for self-drive tour packages, the first thing you must do is know how much time and money you have set for the tour. This information will help you know which packages to focus on and the amenities to go for. You don't want to choose an off-roading self-drive tour only for you to lack the money to rent an off-road truck or pay for fuel. You don't want to spend all your money on fuel because you need extra cash to engage in other activities and buy souvenirs. If your selected package doesn't include accommodation, you will need extra cash for accommodation and other amenities. 
Stick to reputable tour experts

 
The mistake most travelers make is that of picking the first Iceland self-guided tours they find online. Most people simply Google self-guided tours in Iceland, for example, and choose the first affordable package they find. This is the wrong way to approach this. 
To get the best experience, you must first make sure the person offering the tour package is a reputable tour expert in your target country. For example, if you plan on taking a luxury tour in Iceland, one of the best agencies you can use is Deluxe Iceland. We are committed to giving our clients the best luxury tour experience in Iceland. We have numerous competitively priced packages ranging from 6 days/5 nights to 10 days/9 nights. 
The best thing about using Deluxe Iceland is that we are an authorized luxury travel agency and tour operator based in Iceland.  We offer tailored luxury self-drive tours that fit your exact requirements. From Ring Road at Leisure self-drive tour to Family Winter Adventures private guided tour, Deluxe Iceland has you covered. Get in touch to find out more about our packages.