Identifying a good holiday getaway can be a challenging endeavor. An Iceland helicopter tour can be a great holiday getaway idea to consider. This tour will give you a once-in-a-lifetime epic adventure in the Land of Fire and Ice.
You will explore Iceland's jaw-dropping beauty from a real-life perspective. Also, you get the chance to soar above cascading waterfalls, glide over mighty volcanoes, and gaze at awe-inspiring glaciers.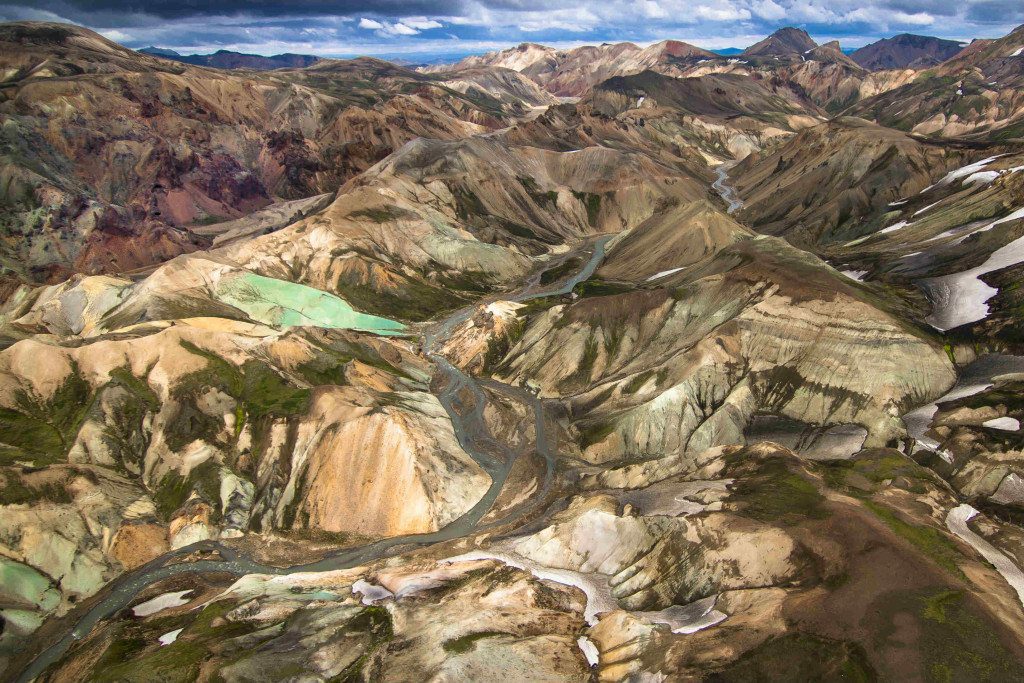 With expert guides, exclusive routes to hidden gems, and helicopter rides, Deluxe Iceland has got you covered. In this comprehensive guide, we explore everything you need to know about Iceland helicopter tours.
Preparing for An Icelandic Helicopter Tour
To enhance the success and experience of your Iceland helicopter tour, you need to be well prepared. Here are several tips to help you in this endeavor:
Dress Appropriately
Iceland's weather can be unpredictable, so you may want to consider warm dressing. Remember to wear sturdy and comfortable footwear because you'll likely explore landing sites.
Follow Safety Instructions
Listen to the safety briefing provided by your tour guide keenly. Pay close attention to information about seatbelts, emergency procedures, and any other rules or guidelines.
Prepare to Capture the Moments
Make sure to carry a quality camera or smartphone to capture the stunning moments during your helicopter tour. Also, a wide-angle lens can capture quality images. Remember to bring spare batteries and memory cards – they might come in handy.
Stay Hydrated and Pack Snacks
Staying hydrated during your helicopter tour is important. That said, carry a refillable water bottle and make sure it's easily accessible. Also, pack some light snacks to keep your energy levels up – tours can be exhilarating and require stamina.
Respect the Environment
Iceland has natural beauty, so you should be a responsible visitor by maintaining its hygiene. Respect your pilot's guidelines on hygiene. Stay on designated paths or landing sites to minimize adverse impacts on the environment.
Embrace the Experience
Embrace the unique opportunity of exploring Iceland from above. Enjoy exploring the country's unique landscapes and rugged beauty; this is a once-in-a-lifetime opportunity.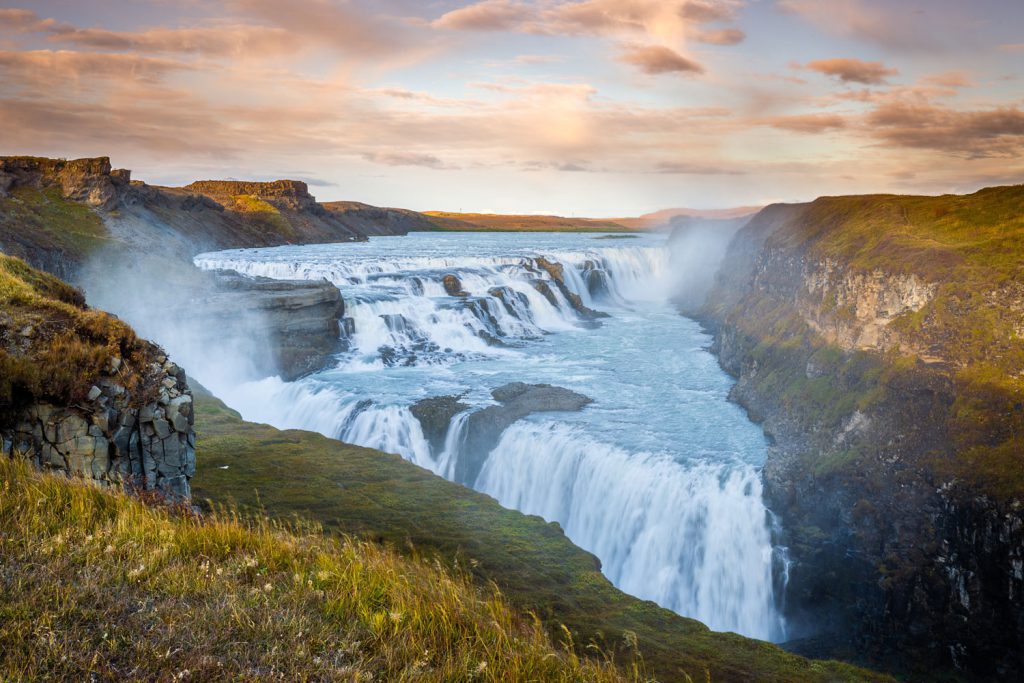 What Should I Expect to See In A Typical Iceland Helicopter Tour?
Iceland helicopter tours offer a once-in-a-lifetime opportunity to explore and sight numerous natural wonders, including but not limited to:
Aerial Vistas of Majestic Waterfalls
Tourists can catch a glimpse of majestic waterfalls as the helicopter soars through the Icelandic skies. Specifically, you'll get to view the grandeur of the cascading waterfalls of Seljalandsfoss and Skógafoss from an aerial perspective.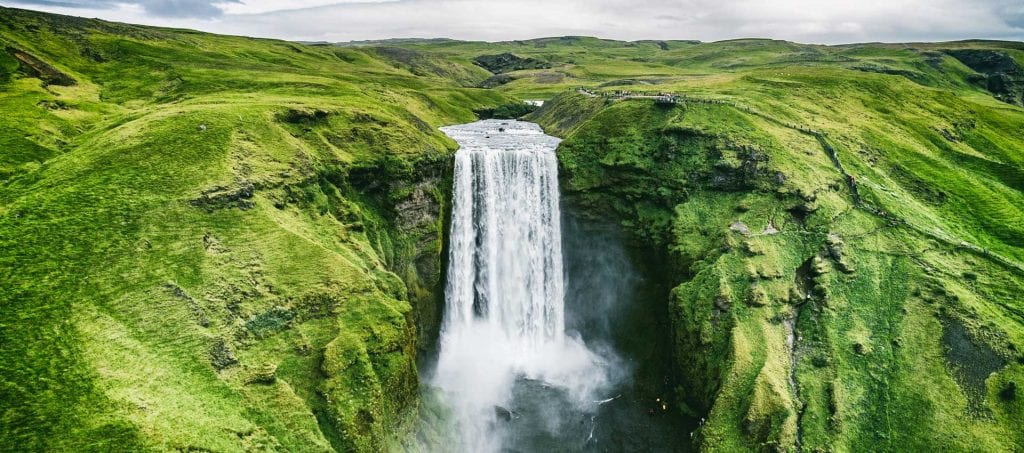 Glacial Wonderland
A typical Iceland helicopter tour can't be complete without exploring Iceland's glaciers. You'll have the opportunity to view the shimmering beauty of Vatnajökull, Europe's largest glacier, or Langjökull.
You've likely seen these natural wonders in movies. Even so, viewing them in real life is a different experience.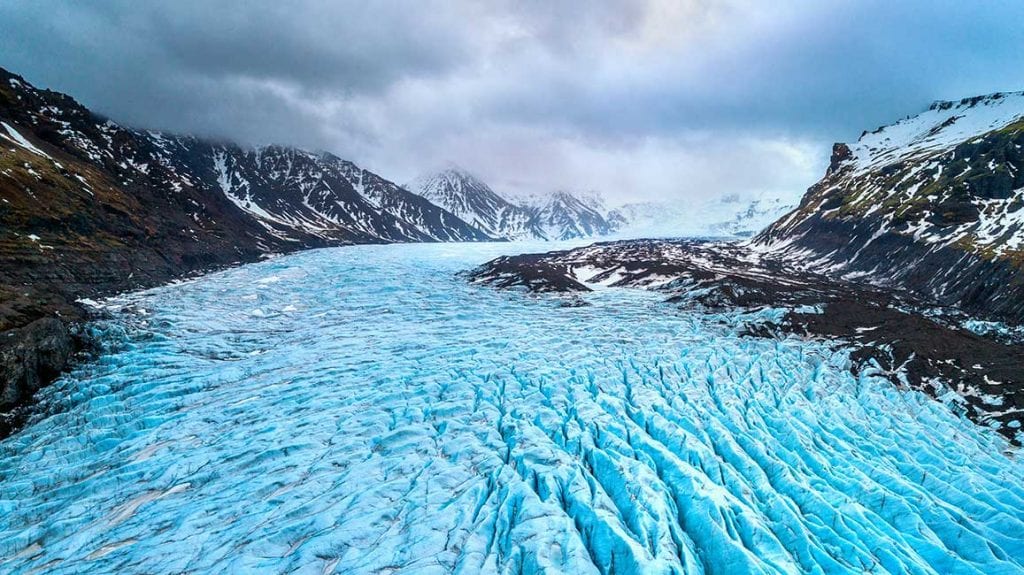 Volcanic Eruptions
The volcanic eruptions in the Land of Fire and Ice are a sight to behold. During your Iceland helicopter tour, you can witness an active volcano if you're lucky.
Geothermal Wonders
Iceland is a renowned hub for geothermal activity. The good news is that you can view bubbling hot springs, steaming geysers, and vibrant mud pools during these tours.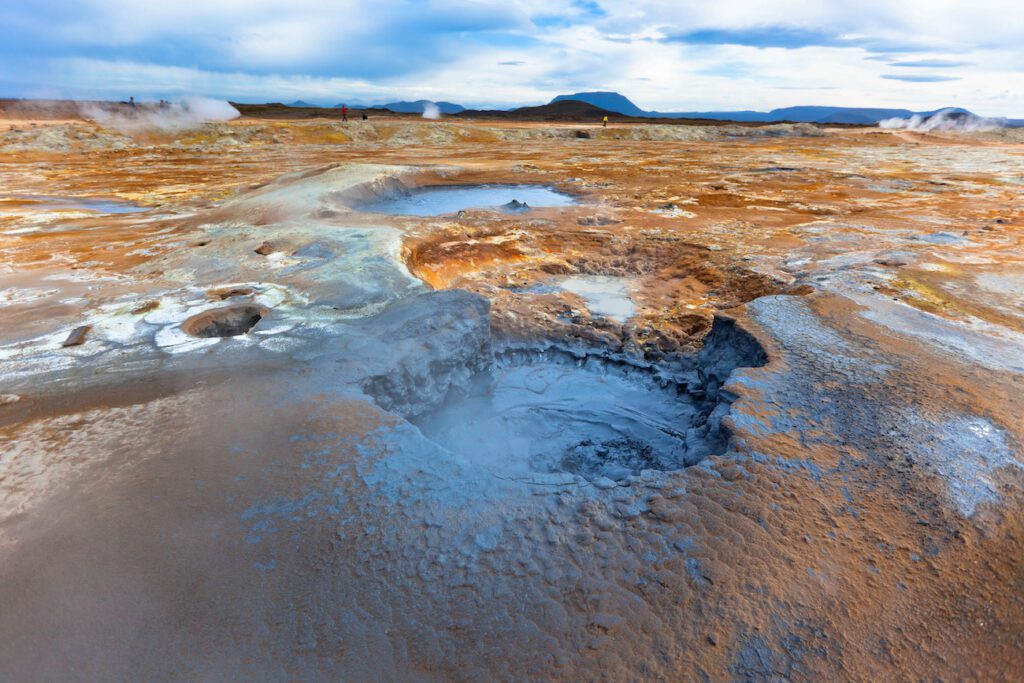 Majestic Fjords
As the helicopter glides along the coastline, you'll have the opportunity to view the breathtaking fjords that adorn Iceland's shores. With towering cliffs, deep blue waters, and picturesque villages nestled in the valleys, these fjords offer spectacular scenes.
Captivating Coastal Scenery
Iceland's rugged coastline boasts dramatic cliffs, sea stacks, and crashing waves that create a truly mesmerizing panorama. From the famous Reynisfjara Black Sand Beach to the remote Westfjords, you'll get a chance to experience nature's raw power and beauty first-hand.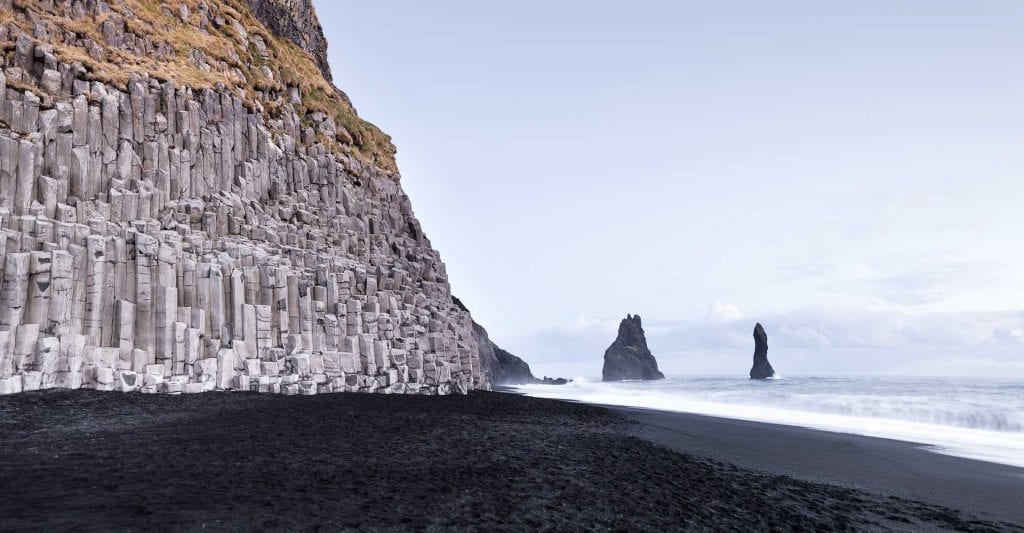 Remote and Untouched Landscapes
Iceland has a popular untouched wilderness and many pristine landscapes. Prepare to explore many remote areas only a bird's-eye view can reveal, including:
The untouched valleys
Expansive lava fields
Many hidden gems
Wildlife Encounters
Besides the aforementioned natural wonders, Iceland boasts diverse wildlife. So, prepare to watch playful seals lounging on icebergs, soaring seabirds, the Icelandic horse, and much more.
Majestic Ice Caves
If you're lucky, your helicopter might include a visit to Iceland's ice caves. These crystalline caverns are not common in many countries, meaning you'll be among the few lucky people to have ever seen these natural wonders in real life.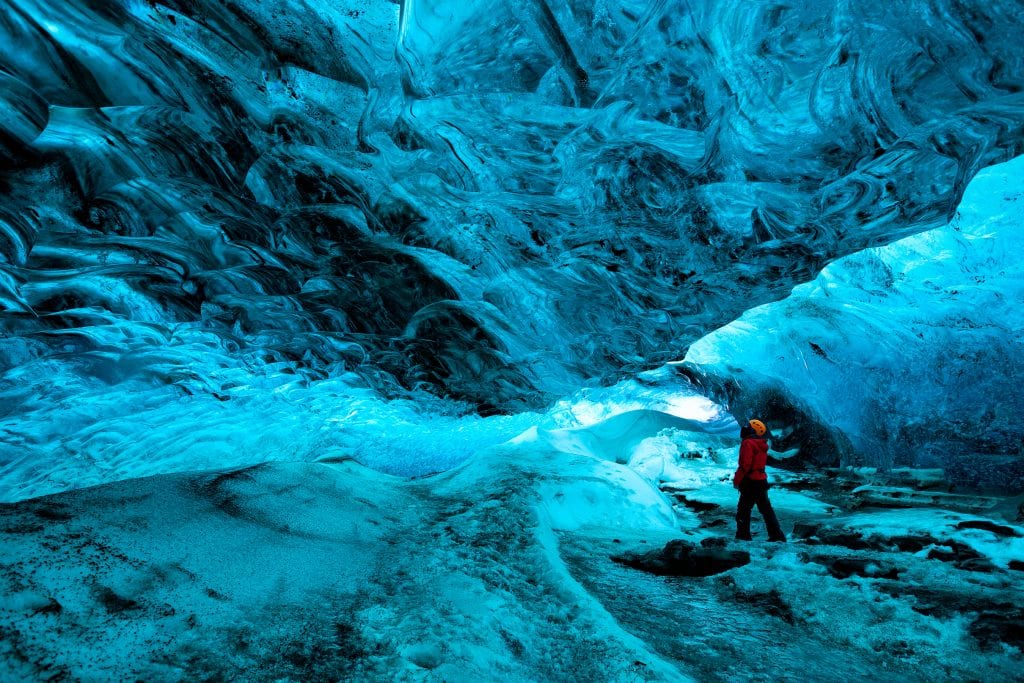 Unforgettable Sunsets and Northern Lights
Prepare to view a mesmerizing sunset over Iceland's landscapes if your helicopter tour is in the evening. If you visit during the winter months, prepare to explore the Northern Lights.
Why You Should Choose Deluxe Iceland
Here's why Deluxe Iceland should be at the top of your list:
Exclusive Access to Remote Locations
We help tourists access remote and secluded locations that are inaccessible by other means. This exclusivity facilitates an intimate and long-lasting experience.
Personalized Itineraries
We ensure that helicopter tours are tailored to their clients' preferences and desires. Whether you seek an adrenaline-filled adventure or a serene exploration of Iceland's natural wonders, their itinerary will cater to your specific interests.
Expert Local Guides
We work with a team of experienced and knowledgeable local guides. These experts understand the country's geography, history, and culture. That said, they can enrich your journey with fascinating insights and stories.
State-of-the-Art Helicopters
Our helicopter fleet consists of modern, well-maintained aircraft equipped with the latest safety features. As a result, you can expect a comfortable and secure journey.
Commitment to Sustainability
We are an eco-friendly and sustainability-conscious tour company. By choosing Deluxe Iceland, you will be supporting responsible tourism practices.
Conclusion
If you're seeking a memorable holiday getaway, Deluxe Iceland's helicopter tours offer all that and much more. Soar above Iceland's magnificent landscapes to discover hidden gems.
By choosing Deluxe Iceland, you choose a brand that offers competitive rates. Contact us to schedule your journey through the breathtaking wonders of this Nordic gem.