Reykjavík is the capital city of Iceland, the world's northernmost capital that was found by the Pioneer settler Ingólfur Arnarson that first arrived in Iceland in the year 874. He named his fram Reykjavik "Smokey Bay". Around two thirds of Iceland's population lives in the capital area. Reykjavík has a very vibrant cultural and design scene, with vivid nightlife, modern museums, world-class restaurants, galleries, shops, bars and clubs for you to visit during your stay in Iceland. In our guide to Reykjavik we are going to go over the most popular sights, places and things to do!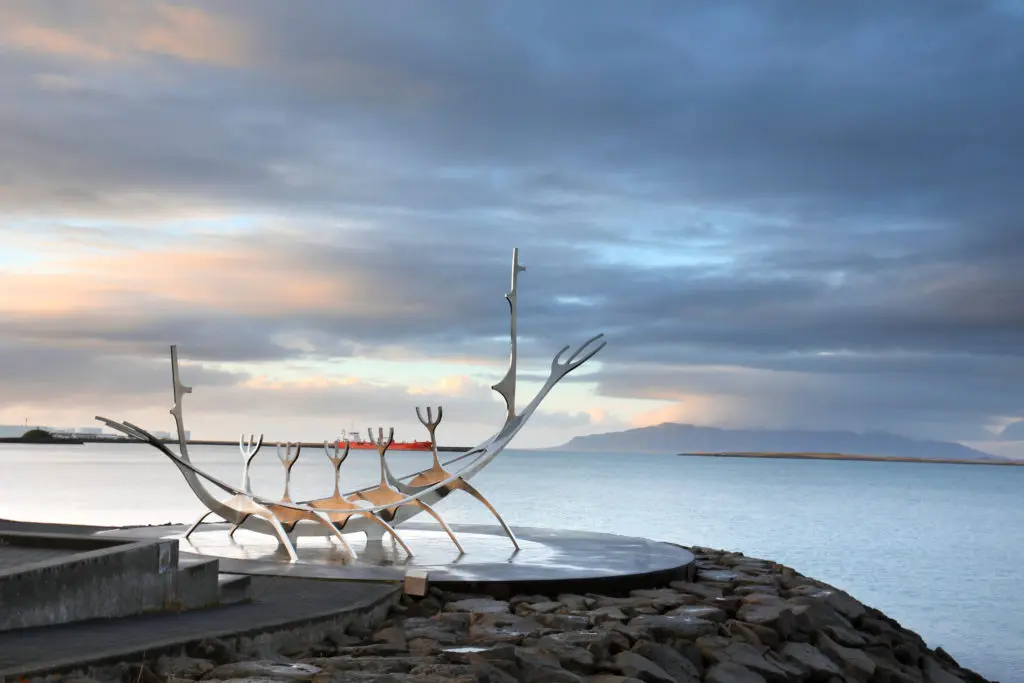 Sun Voyager / Sólfarið 
Sculpture by Jón Gunnar Árnason, designed as an ode to the sun and is a dreamboat, not a viking ship like many believe. Has been in this place since 1990.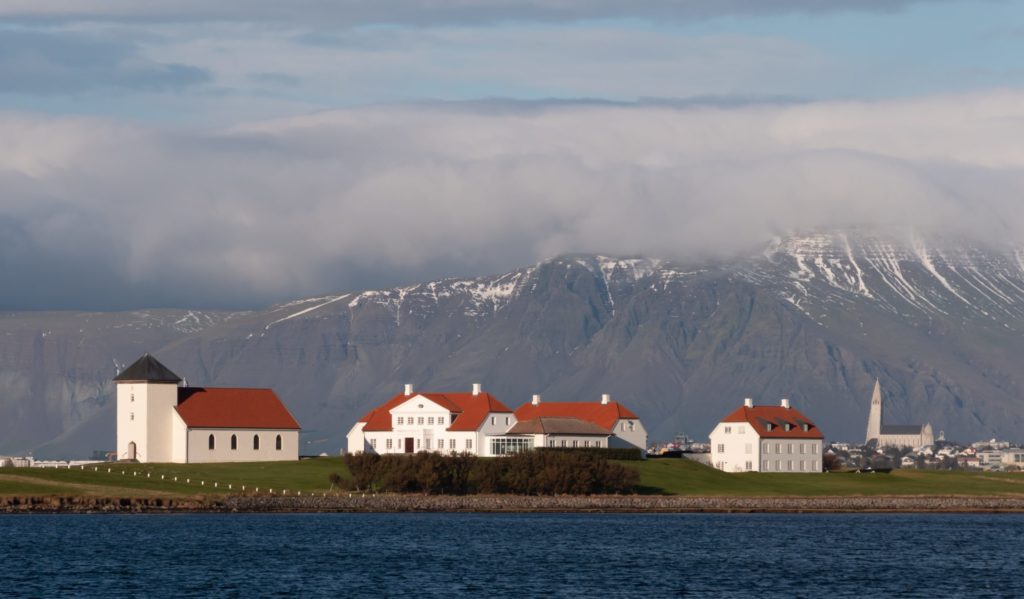 Bessastaðir 
Bessastaðir is the official residence of the President of Iceland. It is situated in Álftanes, about 15 kilometres from downtown Reykjavik.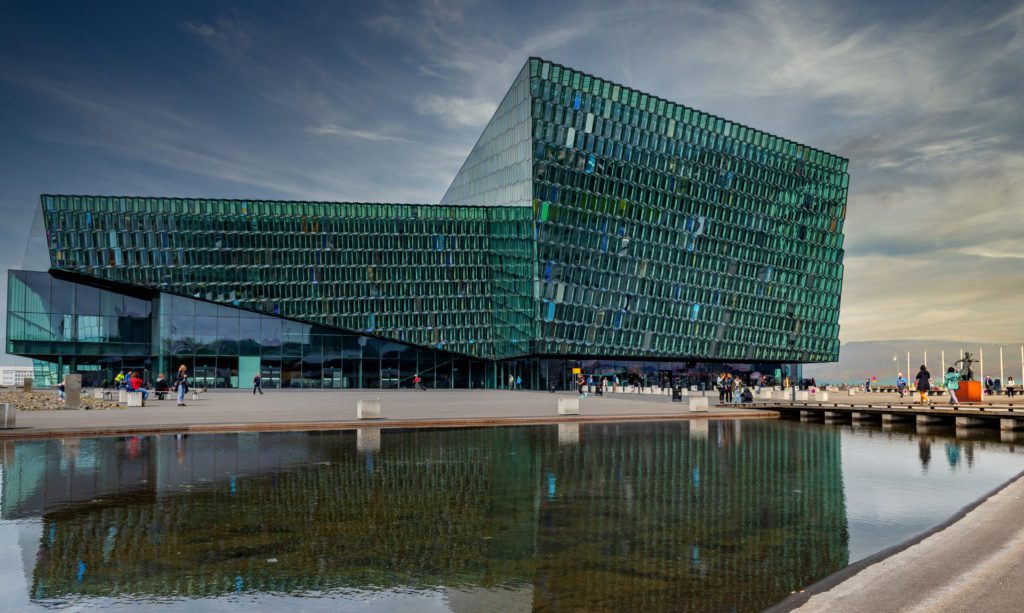 Harpan Concert Hall 
The opening concert was held on May 4, 2011 and the design is inspired by the landscape of Iceland. Construction started in 2007 but was set on hold during the crisis in 2008 until the government decided to fully fund the rest of the construction costs for the half-built concert hall. Estimated cost is 164 million Euros. Harpa was designed by the Danish firm Henning Larsen Architects in co-operation with Danish–Icelandic artist Olafur Eliasson.

Hallgrímskirkja 
Is among the tallest structures in Iceland, 74,5 meters high. It took 41 years to build the church, from 1945 – 1986. The church houses a large pipe organ it is 15 metres (49 ft) tall and weighs 25 metric tons.

Perlan – Nature exhibitions
In the heart of Reykjavík, Öskjuhlíð Hill rises 61 metres above sea level. On the top of the hill stands Perlan, one of the most visited attractions in Iceland. A landmark building composed of an immense glass dome that sits on six hot water tanks. Perlan was first opened to the public in June 1991 and became the home of the largest nature exhibition in Iceland in 2017. At Perlan's top floor, you can enjoy a cup of coffee or a delicious meal with spectacular views from every seat. 
Nature exhibitions: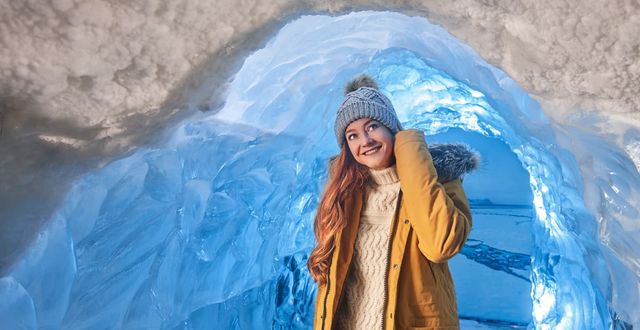 Ice Cave and Glaciers Exploratorium (Glaciers Exhibit)
World's first indoor Ice Cave.  The first of its kind in the world. It is 100 meters long and built with over 350 tons of snow.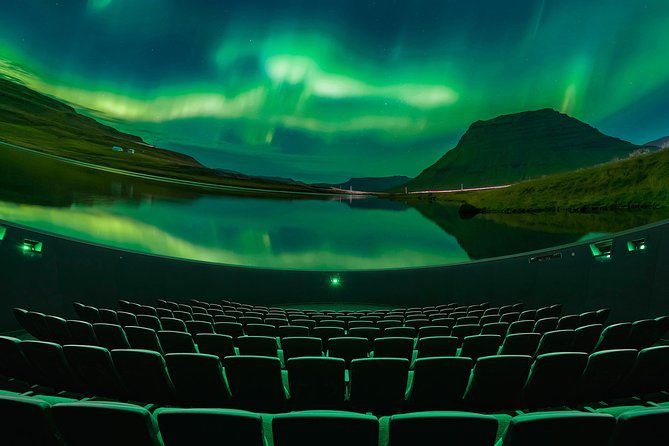 Guaranteed Northern Lights in Perlan
Iceland's Only Planetarium. Experience Icelandic nature, through a breathtaking 360° masterpiece, in one of the world's most sophisticated planetariums.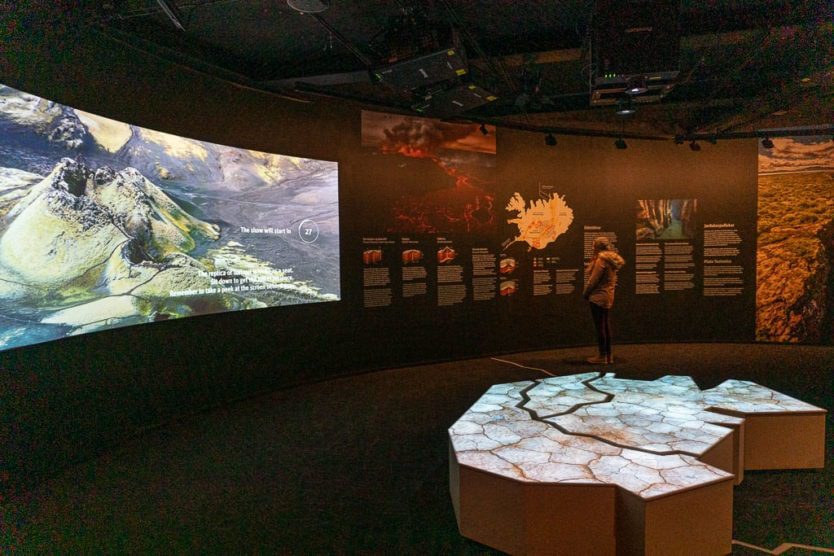 Forces of Nature Exhibition
In the Forces of Nature exhibit, guests experience the power of volcanoes, earthquakes and geothermal energy.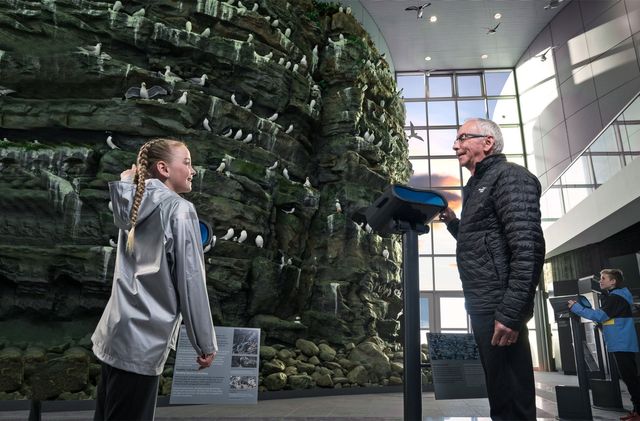 Augmented Reality Entertainment
Looking up at this massive realistic model of Látrabjarg, the Largest Seabird Cliff in Europe guests will encounter the inhabitants of this natural skyscraper.

Flyover Iceland
Experience in from above… Attraction with motion seating & a wraparound screen, simulating flight over mountains & glaciers. You will hang suspended, feet dangling, before a 20-metre spherical screen while our film whisks you away on an exhilarating journey across Iceland.

Whales of Iceland – Exhibition
The Whale of Iceland is the biggest exhibition on whales in the world and is accessible for all ages. The Exhibition is best-known for have life sized models of all 23 species of cetacean (whales, dolphins and porpoises) found in this country's waters. As the greatest animals that have ever lived, blue whales and fin whales, are seen on occasion, some of these models are enormous.
Are you looking for the best restaurants in Reykjavik? Click here to see our recommendations