There are many great luxury hotels in Iceland that will make your stay more comfortable while offering a true five star experience in Reykjavik or in the countryside of Iceland. Luxury hotels located in the countryside offer a unique experience like no other, surrounded by stunning landscape and luxury amenities that will make your stay unforgettable. Here below we go over Iceland's most popular luxury hotels that we and our clients have experienced first hand.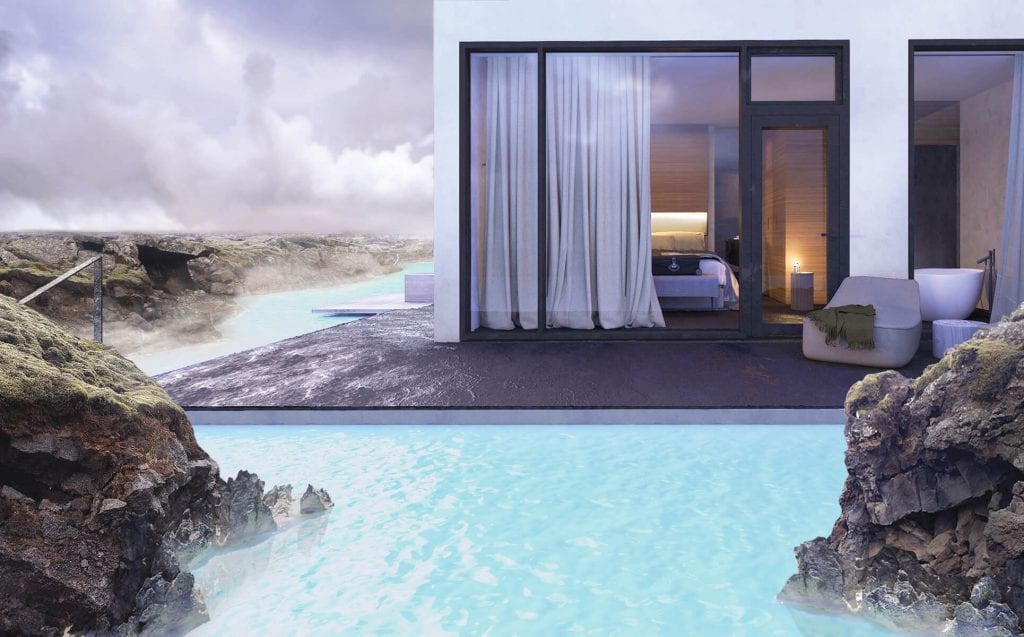 The Retreat at Blue Lagoon
The Blue Lagoon Iceland is now offering an exclusive destination that opened in the spring 2018 and is the first of its kind in Iceland. The Retreat at the Blue Lagoon offers spa, accommodation, and culinary experiences. Built into an 800-year-old lava flow in the heart of an astonishing volcanic frontier and surrounded by the mineral-rich waters of the Blue Lagoon, the Retreat will be a place of relaxation, rejuvenation, and exploration.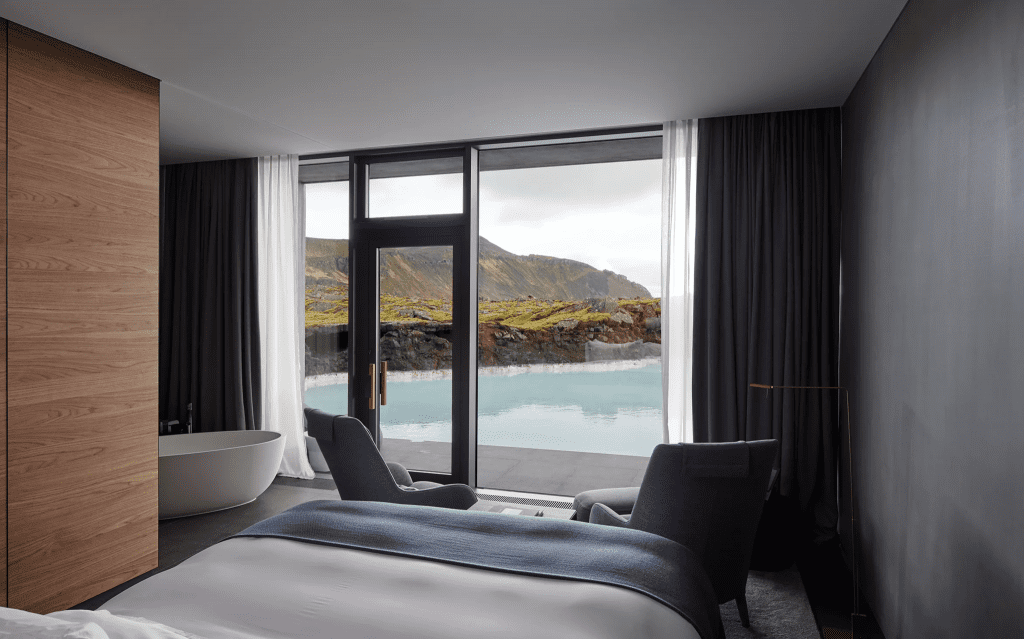 Offering sixty-two elegant guest suites set in the lava and surrounded by the revitalizing waters of the Blue Lagoon and a dining concept based on the reinvention of Iceland's culinary heritage, with emphasis on locally sourced ingredients brought forth from the country's seas, mountains, rivers, farms, and geothermal greenhouses. This hotel is only about 15 minutes from Keflavik Airport and 45 minutes from Reykjavik.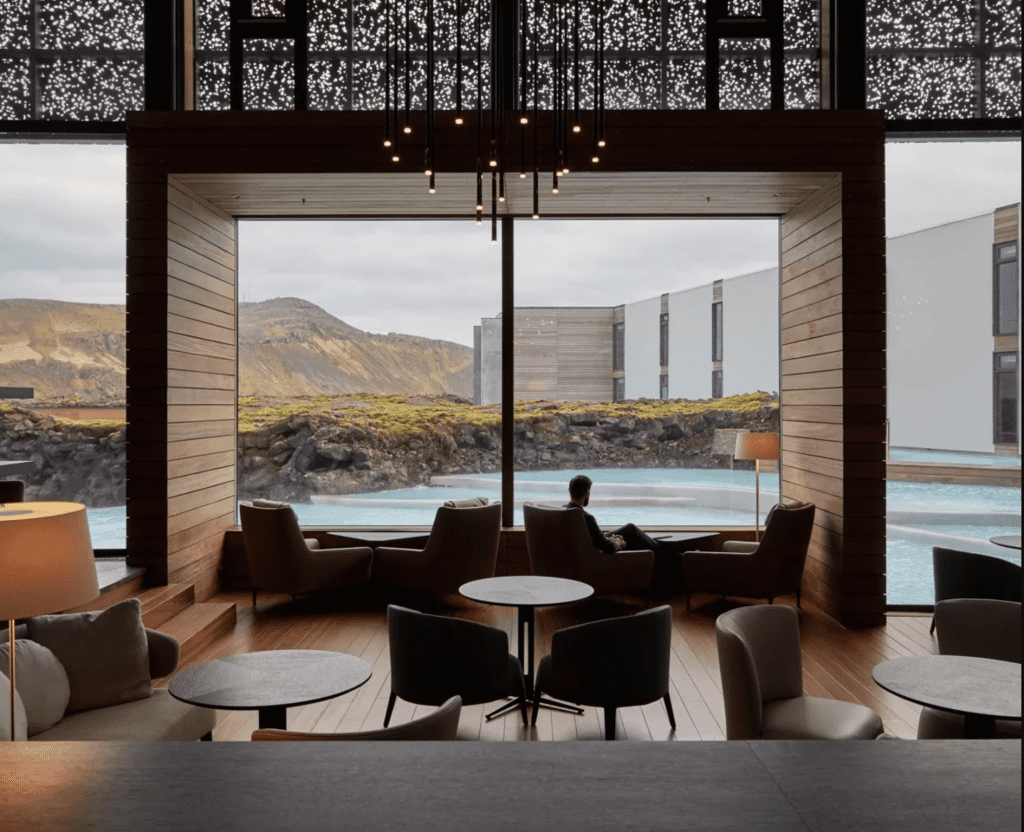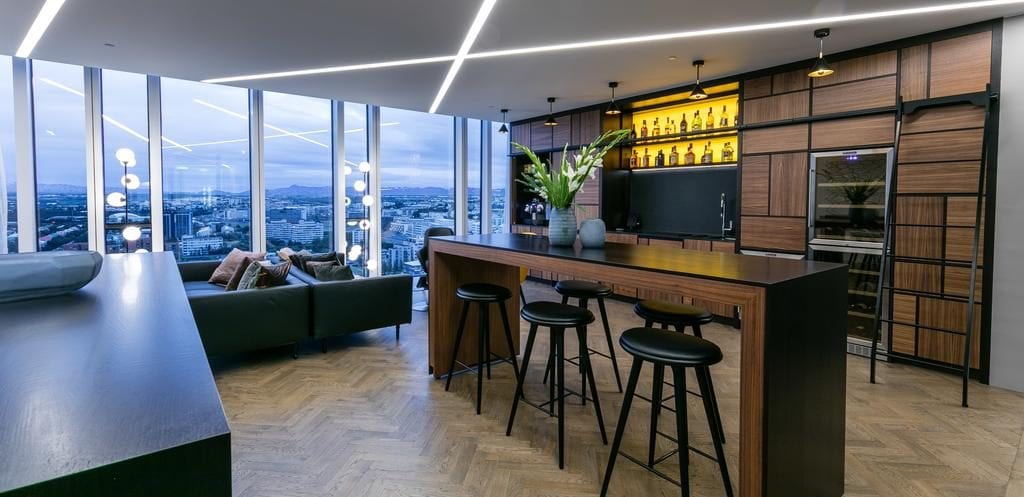 Tower Suites Reykjavik
Located on the 20th floor of a contemporary glass tower, these stylish penthouse suites are in central Reykjavik and feature panoramic views of the city or sea. Each room has floor-to-ceiling windows, a complimentary minibar and Nespresso coffee maker. All rooms are fitted with a private bathroom. Additional features include telescope, in-room yoga mat and iPad.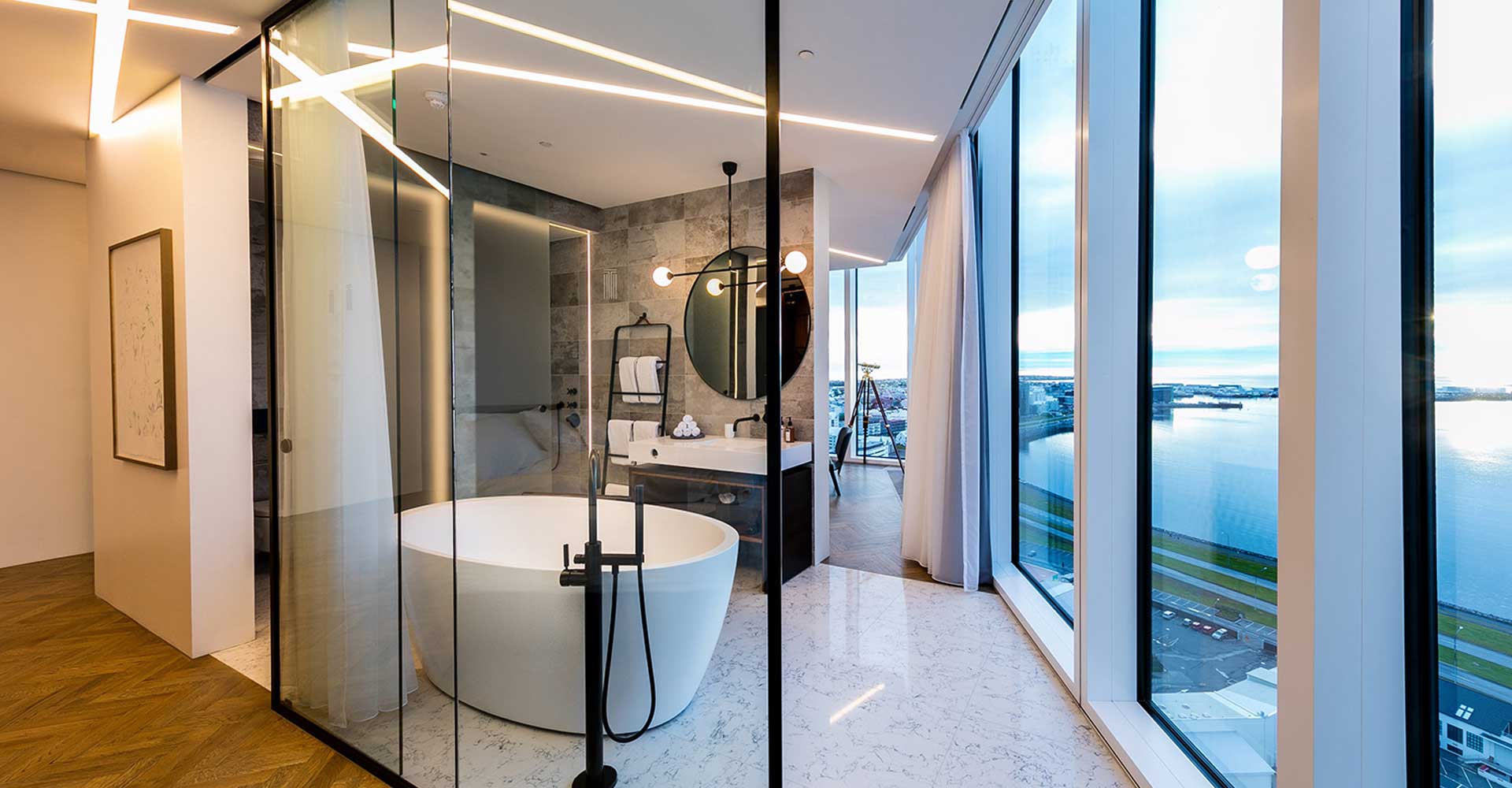 Tower Suites is ideal for anyone with an appetite for comfortable living and who wants to marvel at all the choices that first become visible once the view is unobstructed. With a unique location and offering the highest viewpoint in Iceland's capital Reykjavík, you will have your preferred lifestyle in the palm of your hands.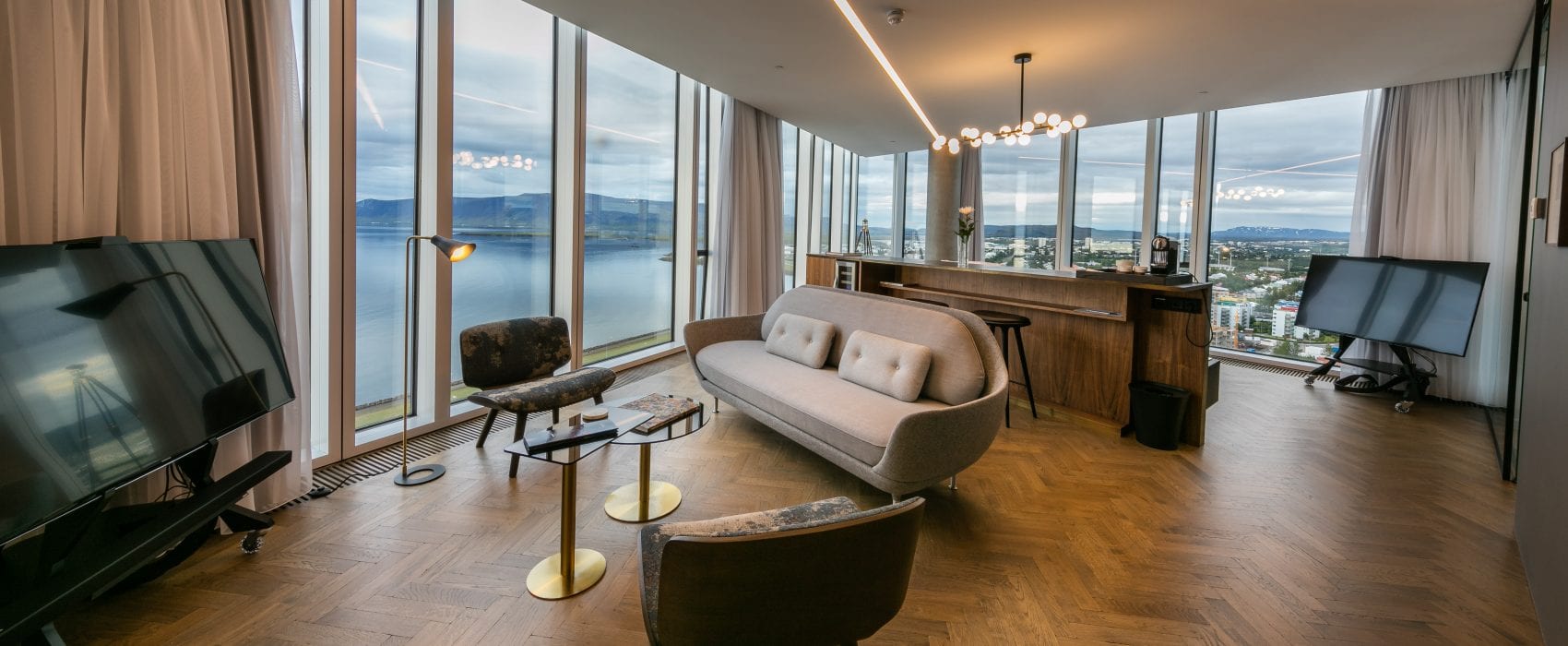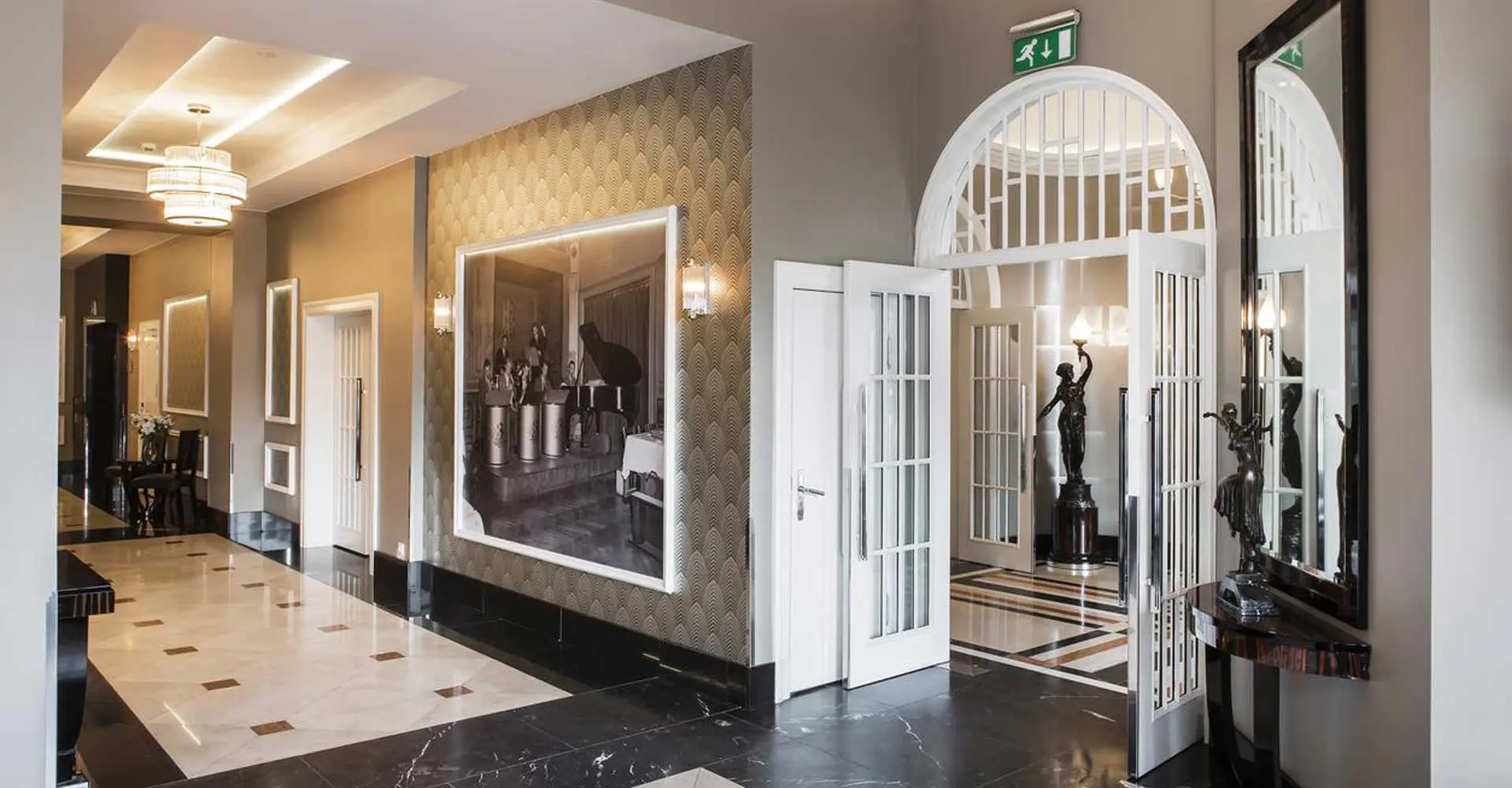 Hotel Borg
Located in the heart of Reykjavik and only few steps from Iceland's most popular shopping street Laugavegur, Hotel Borg overlooks the beautiful square of Austurvöllur. This 99 room Art Deco style throughout, are elegantly appointed yet offer an extensive array of modern amenities. Out of 99 room's there are 7 suites and 1 tower suite. All the rooms are equipped with modern amenities such as flat-screen satellite TV, telephone, safe deposit box, minibar and complimentary WIFI, coffee and tea set.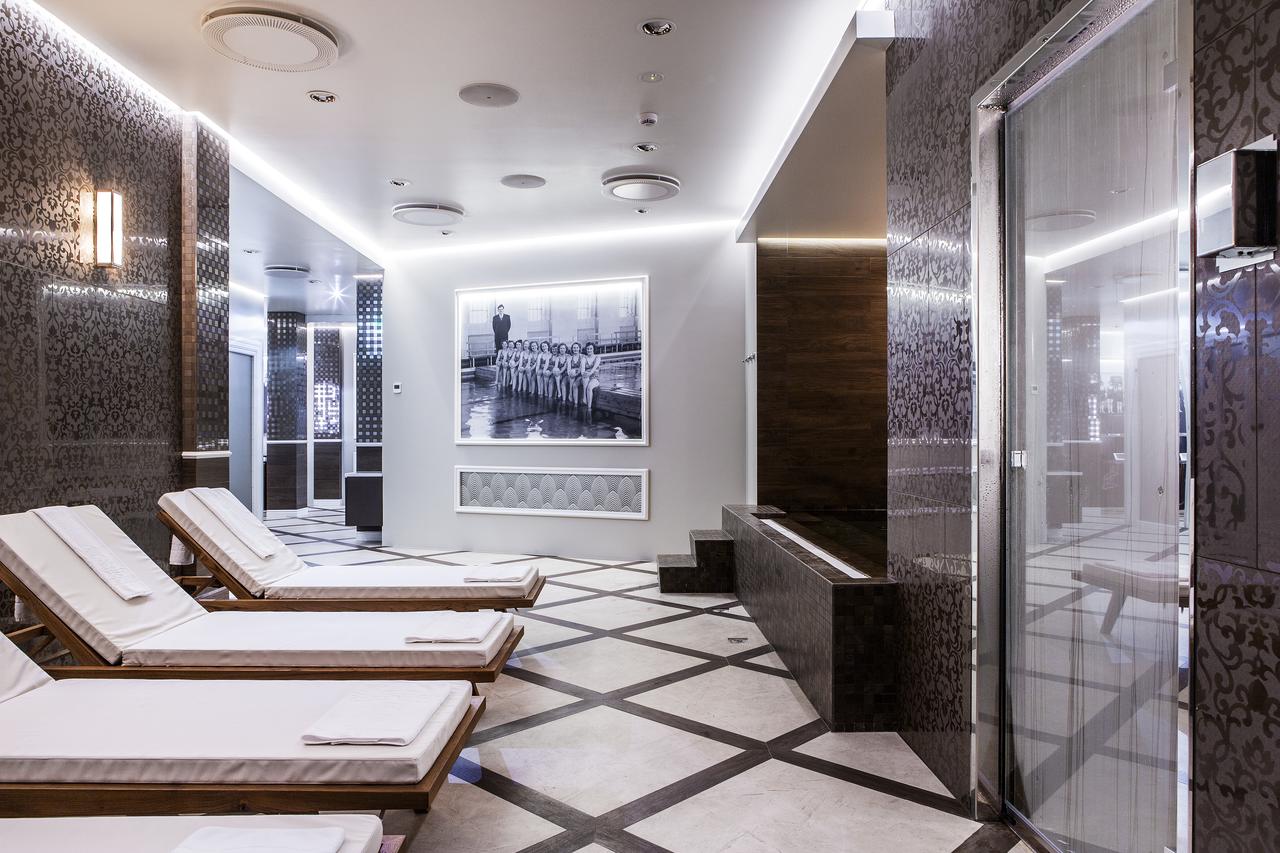 Hotel Borg has it's own Borg Spa and gym, providing hotel guests with first class service in a calm and charming environment. Offering a great selection of spa treatments where everyone should be able to find one that suits.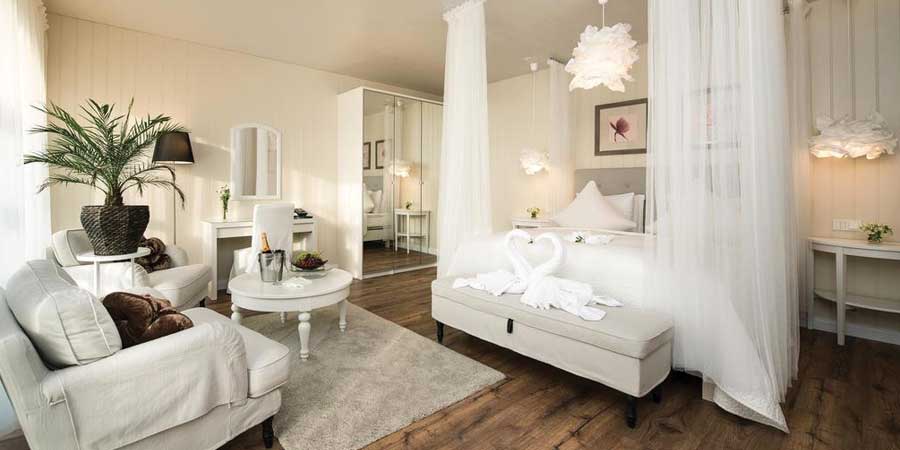 Hotel Grímsborgir
Built in 2009, Hotel Grímsborgir is located in the heart of The Golden Circle and only about 50 minutes drive from Reykjavik the capital of Iceland. Offering first class service and providing their guests with everything they need to make their stay in Iceland more enjoyable has made Hotel Grímsborgir a truly unique luxury hotel in Iceland with a great location and service. You will find a very nice restaurant at Hotel Grímsborgir that seats up to 200 guests offering a broad la carte menu with both Icelandic and international dishes.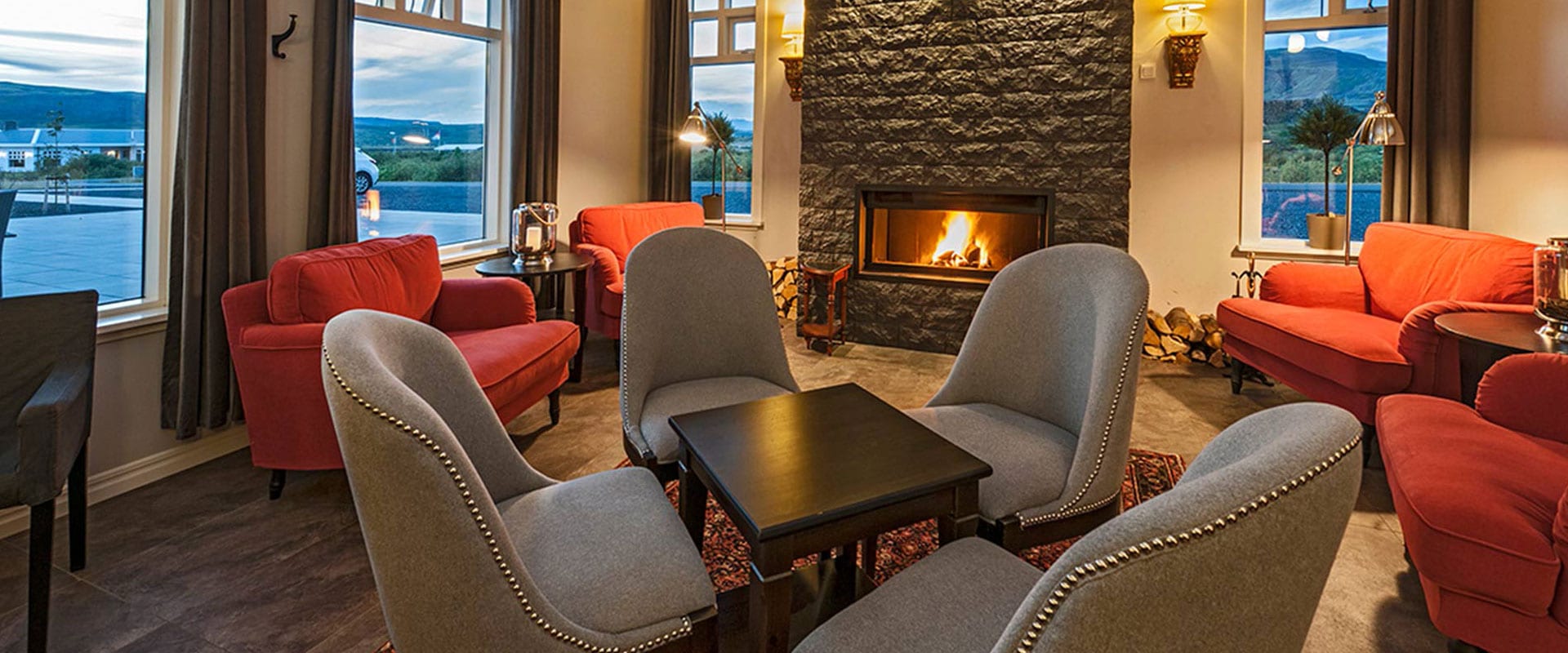 All the rooms offer access to hot tubs in common area, the Deluxe Apartments have their own private hot tub and barbecue grill.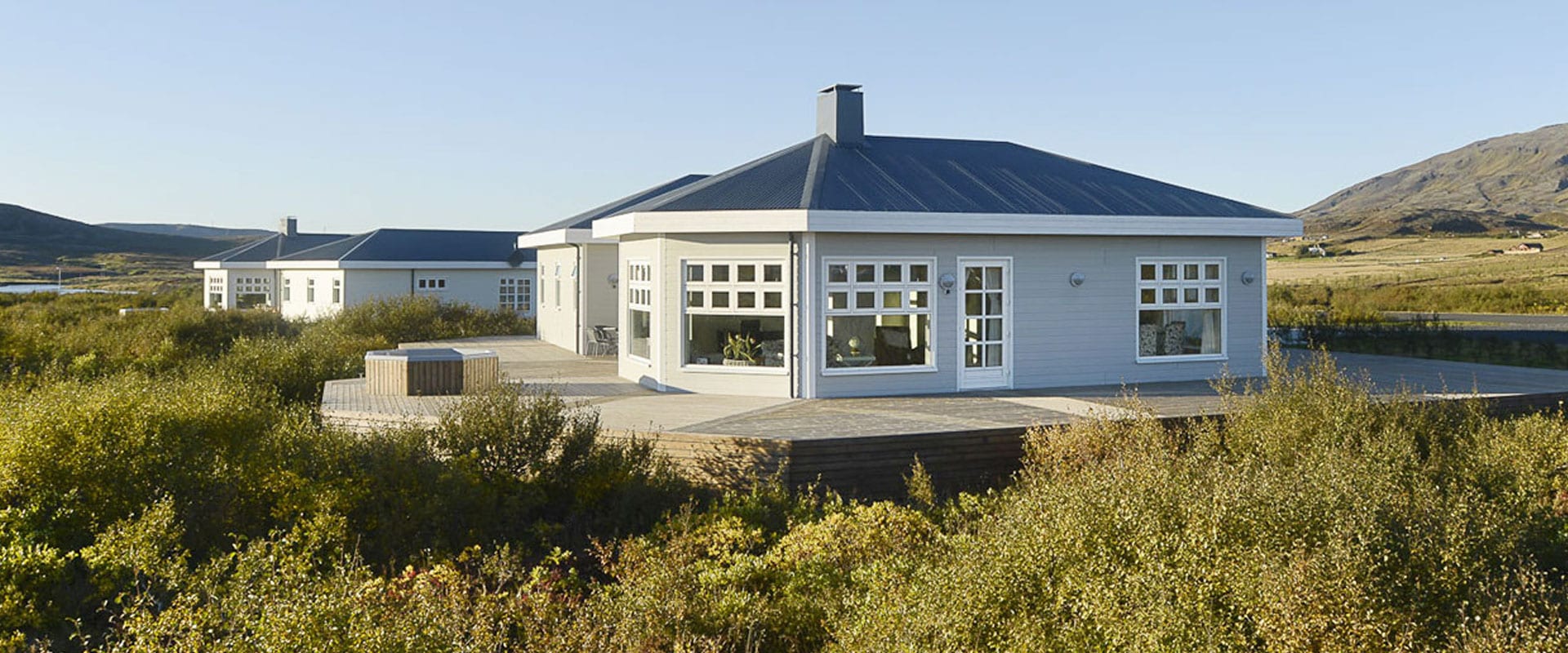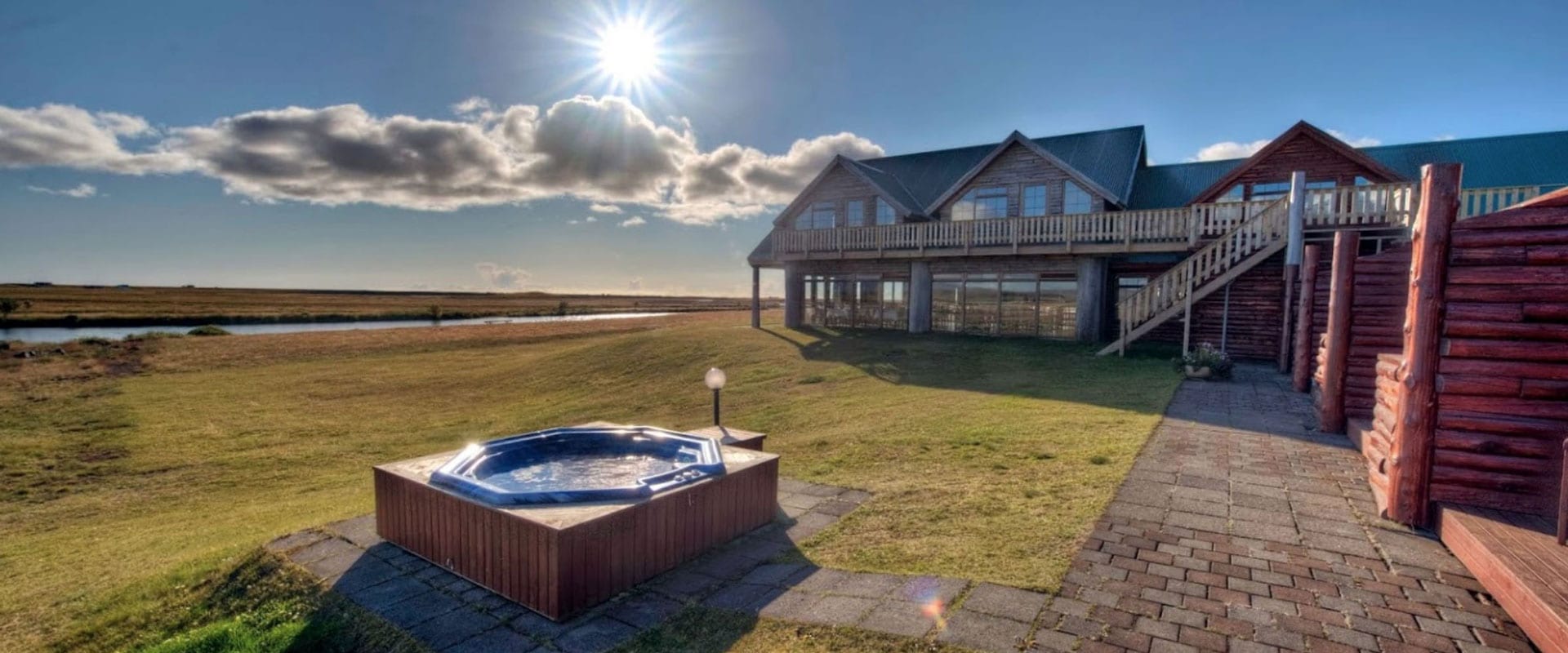 Hotel Rangá
Hotel Rangá is the only four star resort in South Iceland offering 51 luxurious and cozy rooms in various price ranges, including the renowned continental suites, decorated and themed after the continents, and a master royal suite. All rooms include a television, free WIFI internet, telephone, bathroom amenities, hairdryer, bathrobe(s), slipper(s), coffee and tea maker, minibar, 24 hour room service, laundry service and wake up service.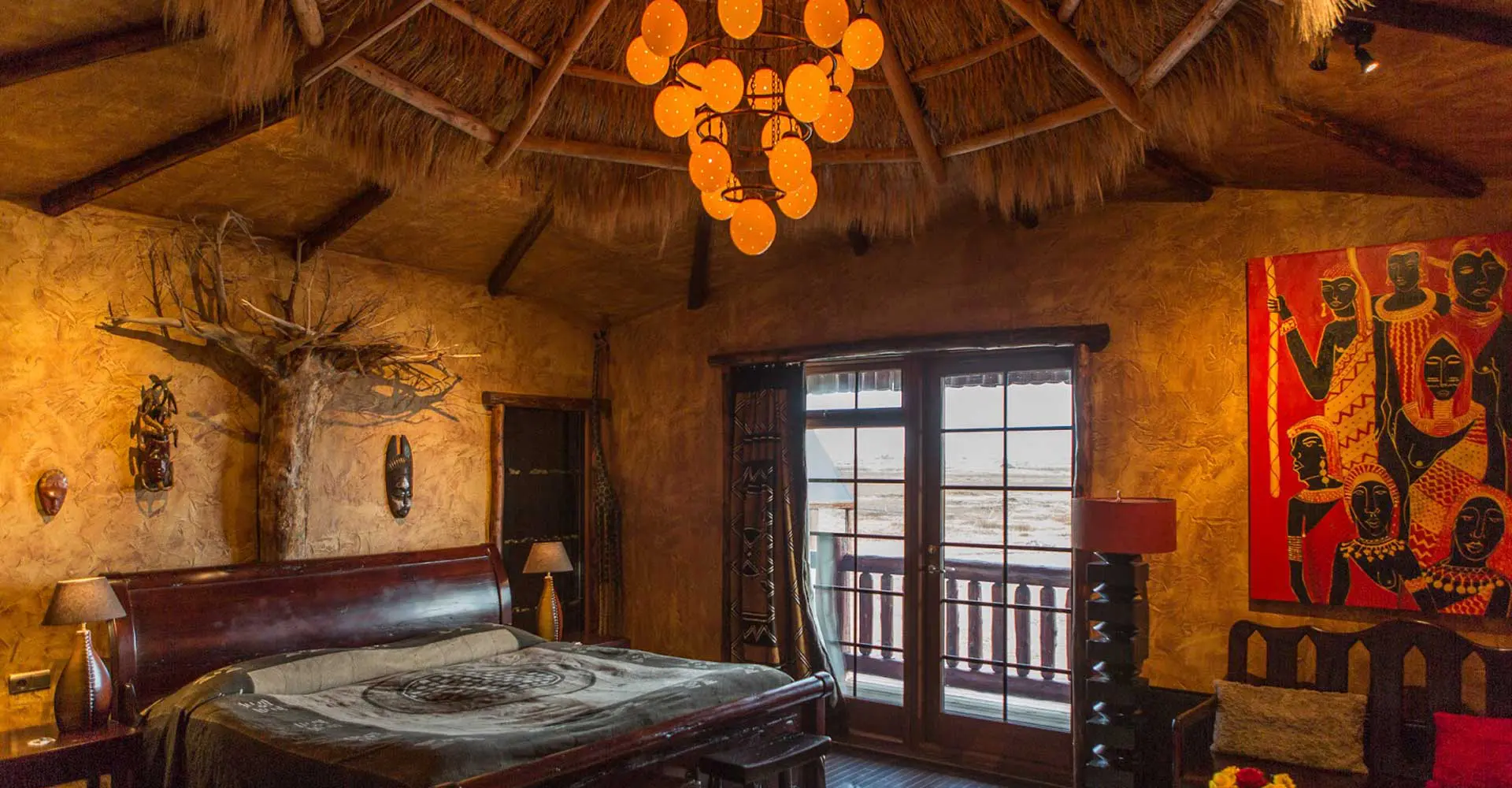 The restaurant at Hotel Rangá is an acclaimed gourmet restaurant, overlooking one of Iceland's finest salmon rivers, East-Rangá River and with a menu inspired by modern Nordic cuisine. Offering stargazing in the winter, The Hotel Rangá observatory has a roll-off roof that is by far the most advanced in Iceland. Needless to say, no other hotel in Iceland has anything like this to offer. Here you can star gaze into the black, clear sky and share an intimate evening with the universe and even share a romantic night with your spouse.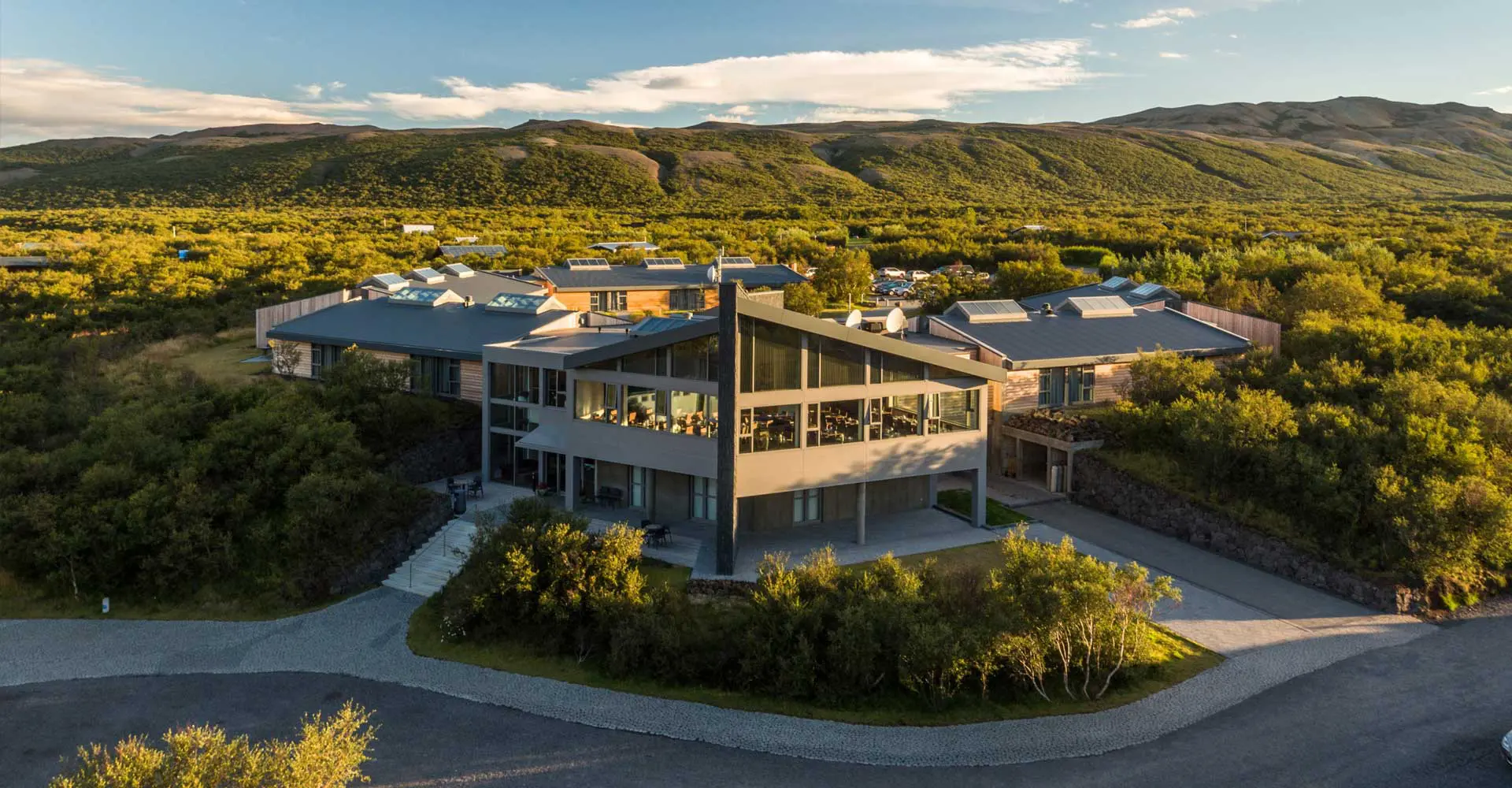 Hotel Húsafell
Hotel Húsafell offers 48 luxurious rooms in four sizes, each room is decorated with paintings by Húsafell renowned artist Páll Guðmundsson, features heated floors and amenities made from Icelandic herbs. The architectural design is in harmony with the environment and offers breathtaking views of the surrounding nature.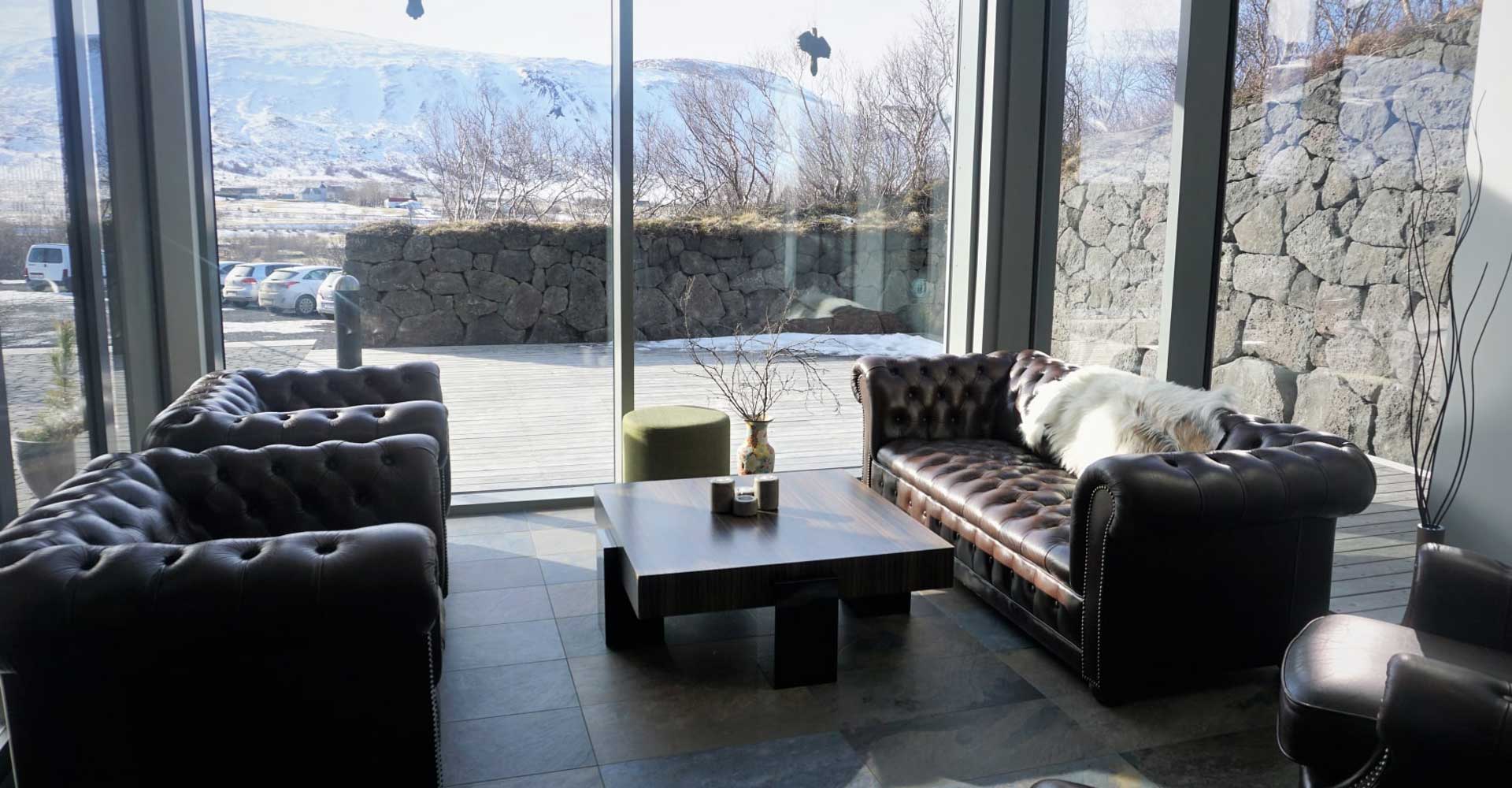 Hotel Húsafell recently became a proud member of National Geographic Unique Lodges of the World, an exclusive collection of hand-picked hotels that are committed to sustainability, authenticity and excellence in service. With two restaurants and four dining halls, Hotel Húsafell is the perfect hotel to relax and enjoy surrounded by nature with the largest manmade ice tunnel in the world nearby among other attractions.