There are many great luxury hotels in Iceland that will make your stay more comfortable while offering a true five star experience in Reykjavik or in the countryside of Iceland. Luxury hotels located in the countryside offer a unique experience like no other, surrounded by stunning landscape and luxury amenities that will make your stay unforgettable. Here below we go over Iceland's most popular luxury hotels that we and our clients have experienced first hand.
---

Hotel Borg
Located in the heart of Reykjavik and only few steps from Iceland's most popular shopping street Laugavegur, Hotel Borg overlooks the beautiful square of Austurvöllur. This 99 room Art Deco style throughout, are elegantly appointed yet offer an extensive array of modern amenities. Out of 99 room's there are 7 suites and 1 tower suite. All the rooms are equipped with modern amenities such as flat-screen satellite TV, telephone, safe deposit box, minibar and complimentary WIFI, coffee and tea set. Hotel Borg has it's own Borg Spa and gym, providing hotel guests with first class service in a calm and charming environment. Offering a great selection of spa treatments where everyone should be able to find one that suits.
Room types:
Single Room | Double Room | Superior Room | Deluxe Room | Suite | Tower Suite
---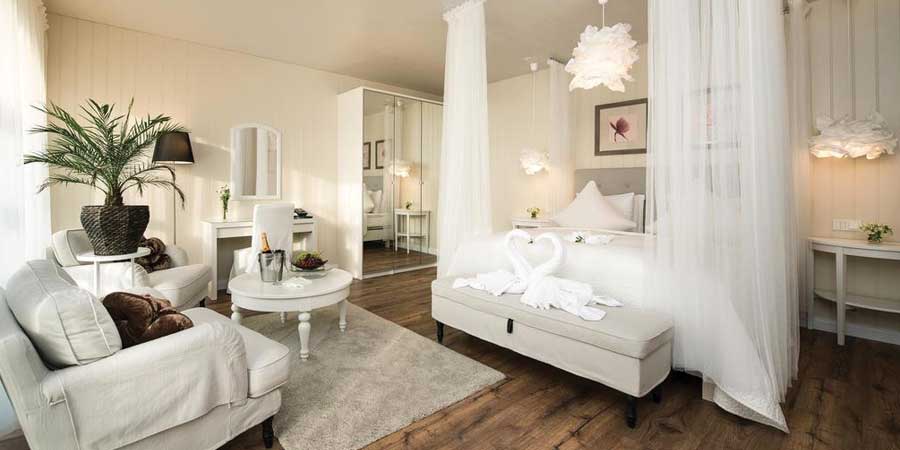 Hotel Grímsborgir
Built in 2009, Hotel Grímsborgir is located in the heart of The Golden Circle and only about 50 minutes drive from Reykjavik the capital of Iceland. Offering first class service and providing their guests with everything they need to make their stay in Iceland more enjoyable has made Hotel Grímsborgir a truly unique luxury hotel in Iceland with a great location and service. You will find a very nice restaurant at Hotel Grímsborgir that seats up to 200 guests offering a broad la carte menu with both Icelandic and international dishes.
All the rooms offer access to hot tubs in common area, the Deluxe Apartments have their own private hot tub and barbecue grill.
Room types:
Superior Room | Junior Suite | Suite | Apartment | Deluxe Apartment | Accessible Superior Room
---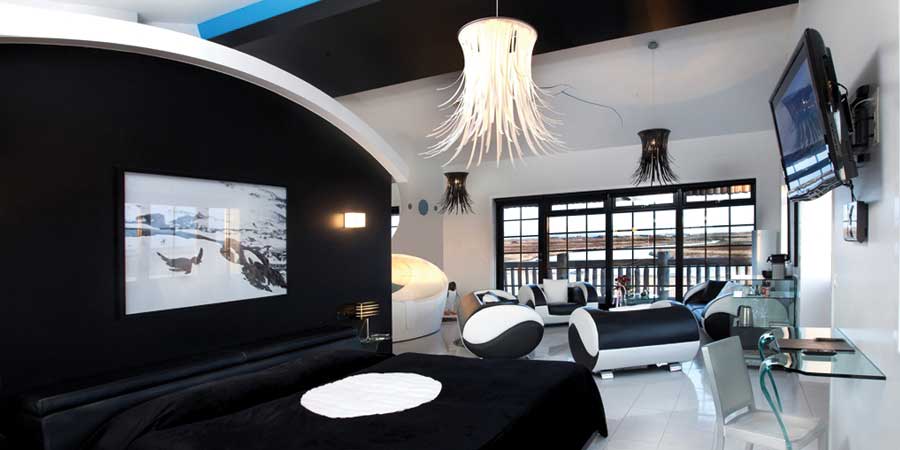 Hotel Rangá
Hotel Rangá is the only four star resort in South Iceland offering 51 luxurious and cozy rooms in various price ranges, including the renowned continental suites, decorated and themed after the continents, and a master royal suite. All rooms include a television, free WIFI internet, telephone, bathroom amenities, hairdryer, bathrobe(s), slipper(s), coffee and tea maker, minibar, 24 hour room service, laundry service and wake up service. The restaurant at Hotel Rangá is an acclaimed gourmet restaurant, overlooking one of Iceland's finest salmon rivers, East-Rangá River and with a menu inspired by modern Nordic cuisine.
Room types:

Standard room | Deluxe Room | Suite
---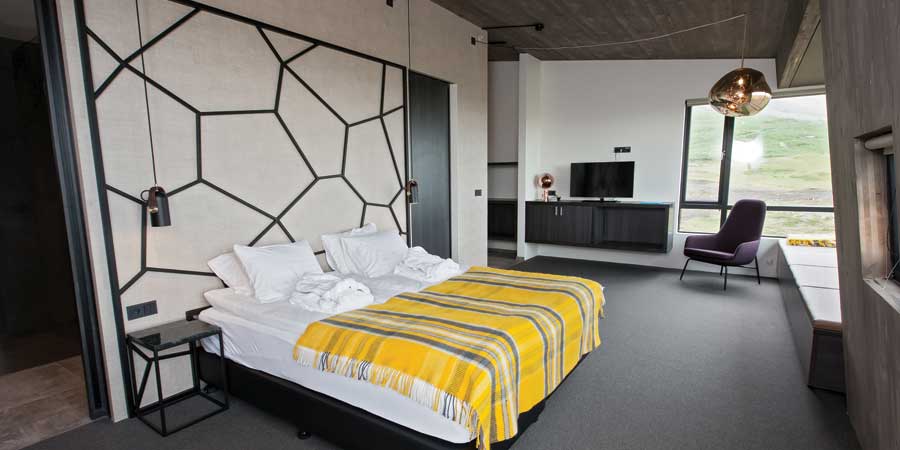 Fosshotel Glacier Lagoon
Fosshotel Glacier Lagoon is a brand new four star hotel in Hnappavellir. The hotel is located right between Skaftafell and Jökulsárlón Glacier lagoon that makes it perfect for nature lovers. The hotel offers 104 rooms with all necessary amenities and restaurant with seating for up to 150 guests.
Room types:
Standard Room | Deluxe Room | Triple Room | Suite | Accessible Room
---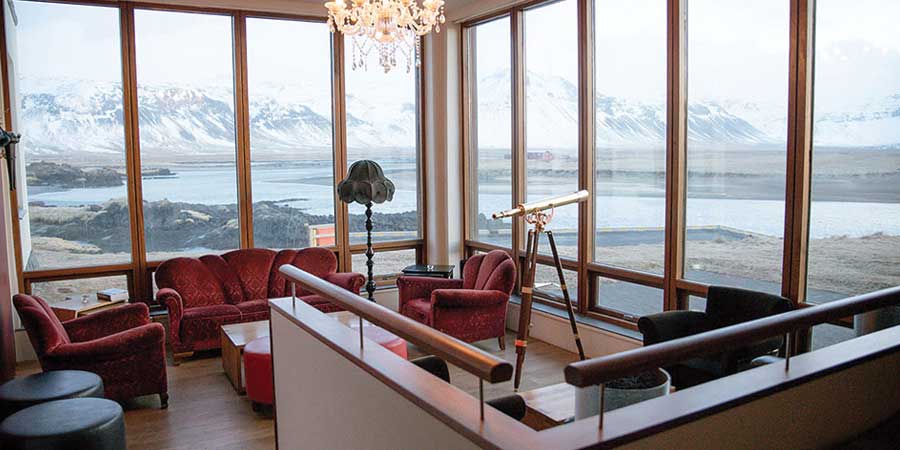 Hotel Budir
Hotel Búðir is located in one of the most beautiful places in Iceland only few hours drive from Reykjavik the capital of Iceland. Elegant hotel in a league of its own, boasting all amenities, a charming atmosphere, great service and a restaurant renowned for its exquisite cuisine. There are 28 double rooms in the hotel, including one suite, nine deluxe rooms, ten standard twin rooms, and eight queen rooms in the attic. Each room offers a view of the magnificent landscape surrounding the hotel such as the Snaefellsjökull glacier, the sea, the mountains or the extensive lava field.
Room types:
Standard Room | Loft Room | Deluxe Room | Master Suite